So I was out running errands today; After leaving the dentist's office I bought some sanding sealer, then a couple of boxes of cap screws, then the next stop was to be my favorite industrial surplus store. Driving along Belt Line Road I saw a sign for an estate sale, so I made a U turn, then followed the signs to the sale. It was mostly boring stuff...cheap tools, stuff of no real value. But then I saw this, totally out of place with the rest of the crap.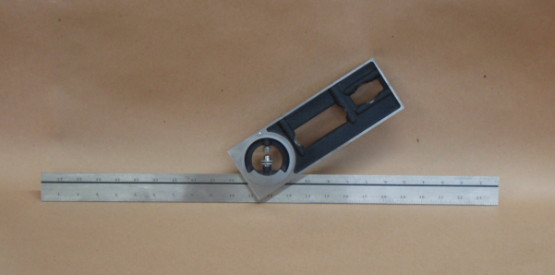 It's a Starrett #439-24 builder's square with a 24 inch blade. The head is 9" long and swivels. It is graduated in degrees on one side and pitch on the other.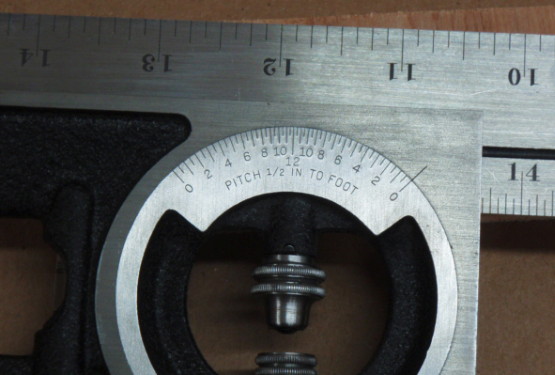 It appears to be unused...I'd probably give it a 9.750 out of 10. Street price on these appears to be around $425.00 up to $473.00. Here is a pic of it along with my trusty, well used Starrett #13A square with 4" blade.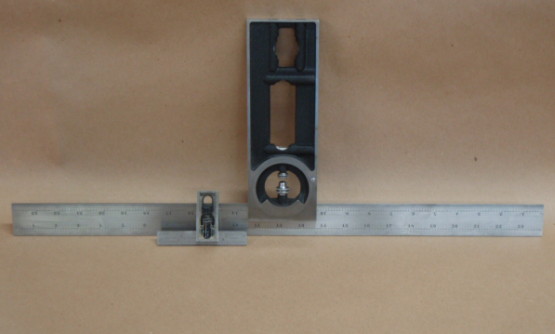 Not bad, for $22.50. It will definitely be put to use.