I knew it was coming, so I went ahead and made the aluminum ring for the cover that goes on the tank I made from the end cap off the 500-gallon propane tank.
It's made from 1 1/4"x 1/8" angle. I did some calculations to determine how many saw cuts it would take to let me bend the angle into a ring with a 42" diameter. I had to do a little filing on the ends of the cut to get it to bend enough, though.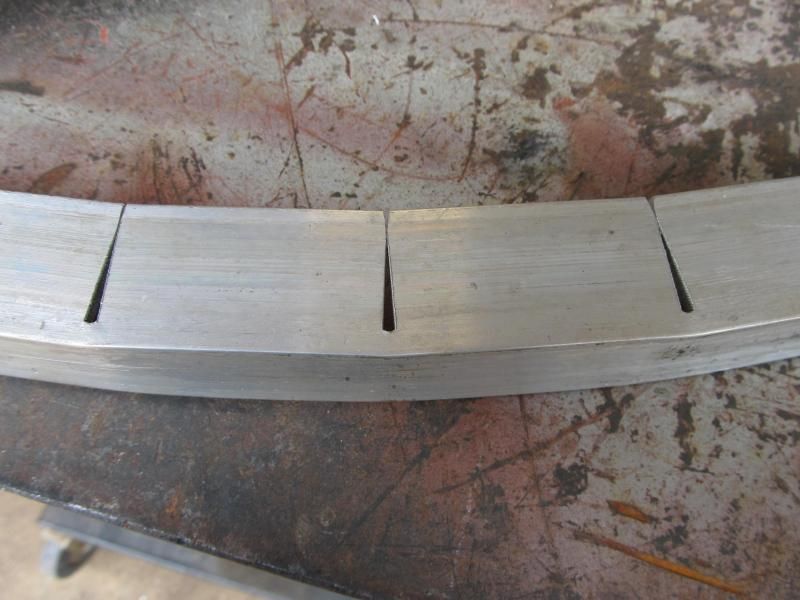 Then I cut an arc on a piece of scrap to use as a jig for welding the cuts.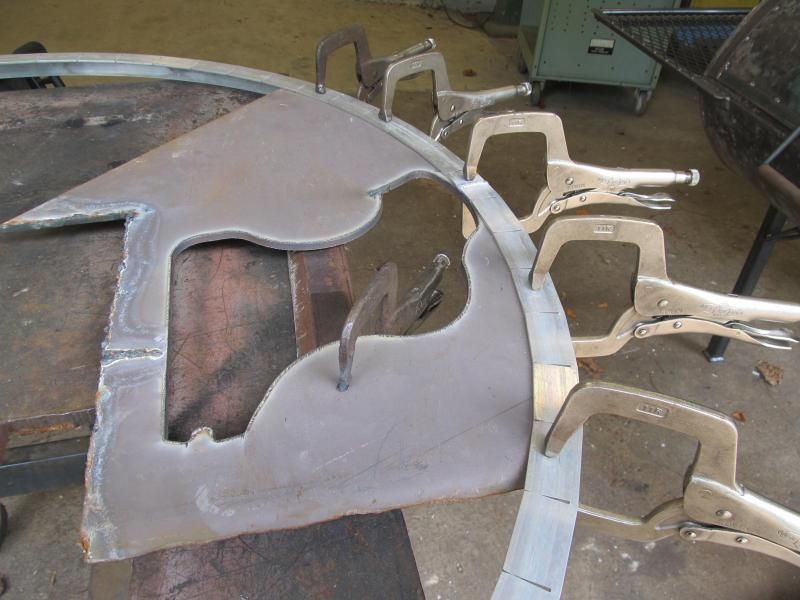 I worked my way around the circle, and an hour later I had the ring finished.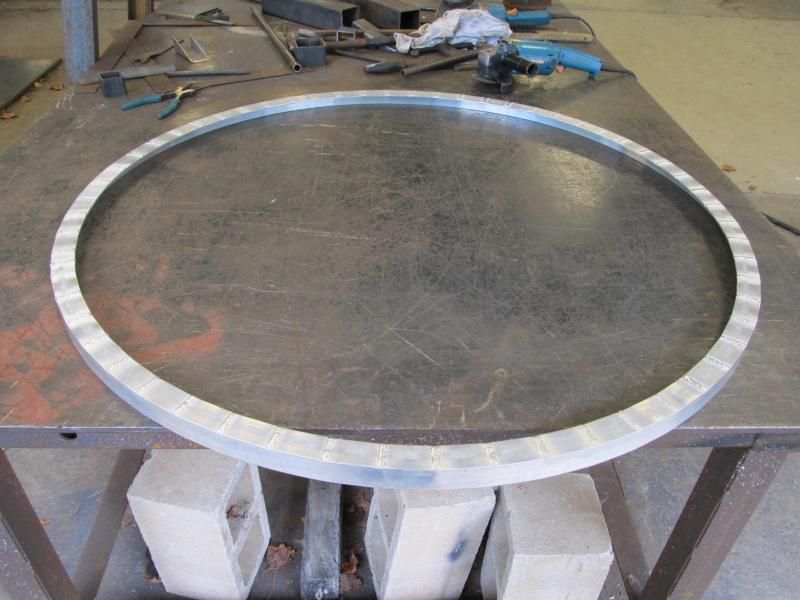 I haven't decided if the middle is going to be a piece of galvanized ductwork sheet metal from the AC shop or a piece of aluminum. The sheet metal will require rivets and sealer, but the aluminum will be welded.