Somebody at the school has connections with the local propane suppliers. We get tanks that are taken out of service for various reasons, so some are damaged or corroded. Occasionally we get one that was lacking a data plate. Most of them date from the '60s and '70s.
I decided to go with the aluminum because I didn't want the rivets to keep the cover from fitting closely to the rim of the tank. We cut it just right to fit inside the ring. It only took a couple taps with the rubber mallet to seat it.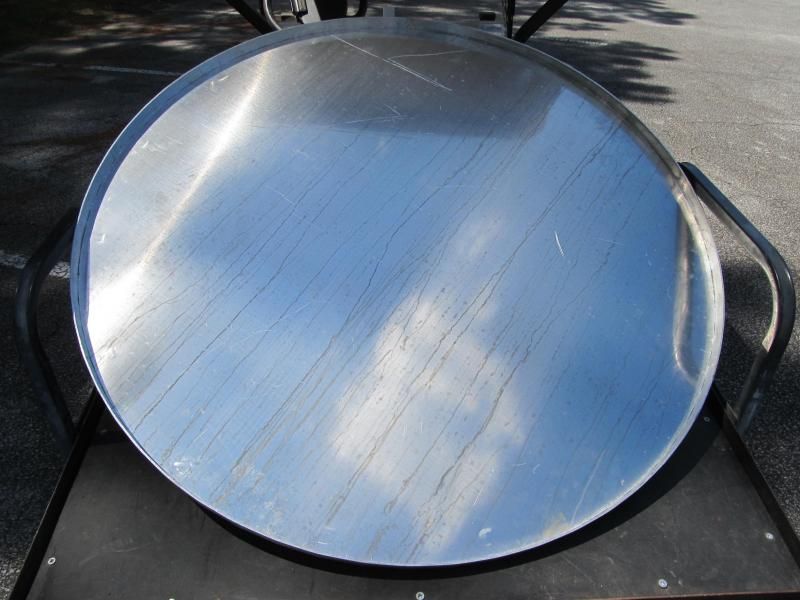 Then I welded in several places around the diameter with the spool gun.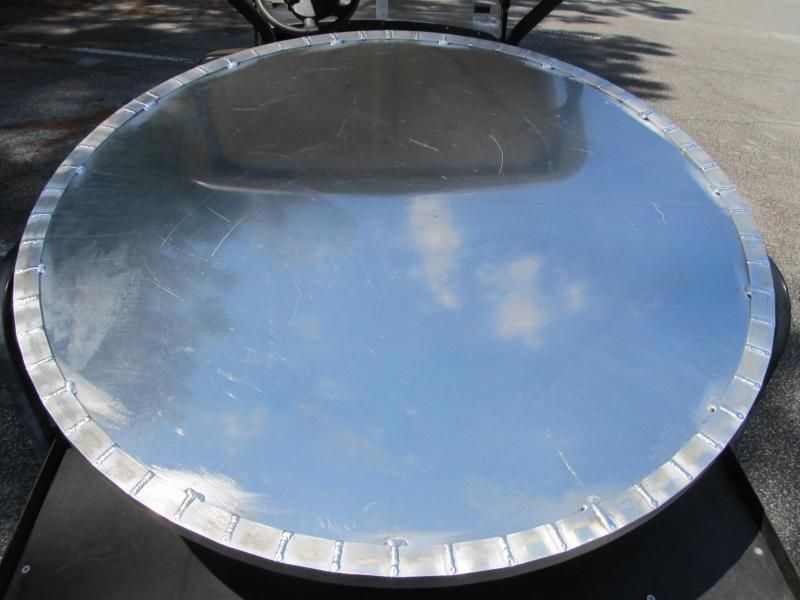 They've been painting on the tank. It sure is yellow.