OK.... not machining... just parting wood.
Saturday I decided to get the last of my 2015 wood in before the weather gets nasty. This is the bottom 130 feet a 165 foot doug fir we took down early last year. The 35 foot top is still in the woods. Maybe I'll get it out later. The bottom was 33 inches diameter, and still 14 inches at 130 feet.
Saturday : Dig out the wood (it was heavily brushed in already), cut into rounds and roll (HEAVY!) to the split zone. I have peaveys, but even a 10 foot section was a major effort.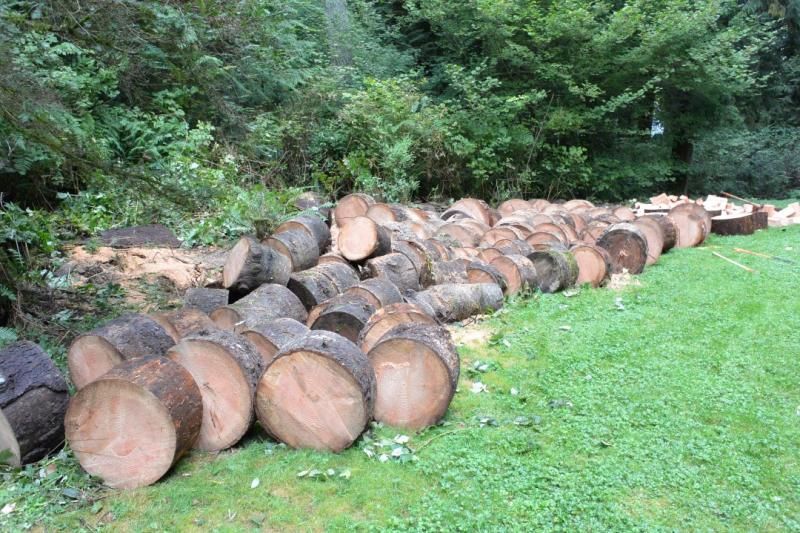 Sunday... I thought I split a little each day, but I was feeling pretty good so I just kept going. The last two hours were like running the last 10 miles of a marathon .
6 hours later, all hand split.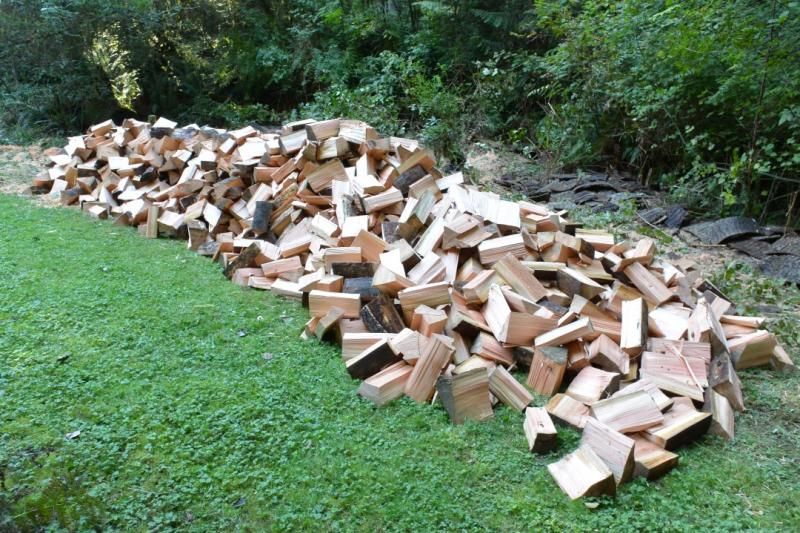 I don't use wedges. The secret is a radial cut to the center. That allows the first wedge to split away without splitting the entire distance across. Best done with a skip-tooth chain as you generate a lot of "curly-fries" (long thin wood strings) that tend to jamb the saw. Cutting radially (round up on its side) takes a 10th of the effort than cutting axially (with the round face up).
Oh... the things you find hidden beneath a log.. Neighbors 33 year old kid keeping it from Dad, but.. it's legal in WA now.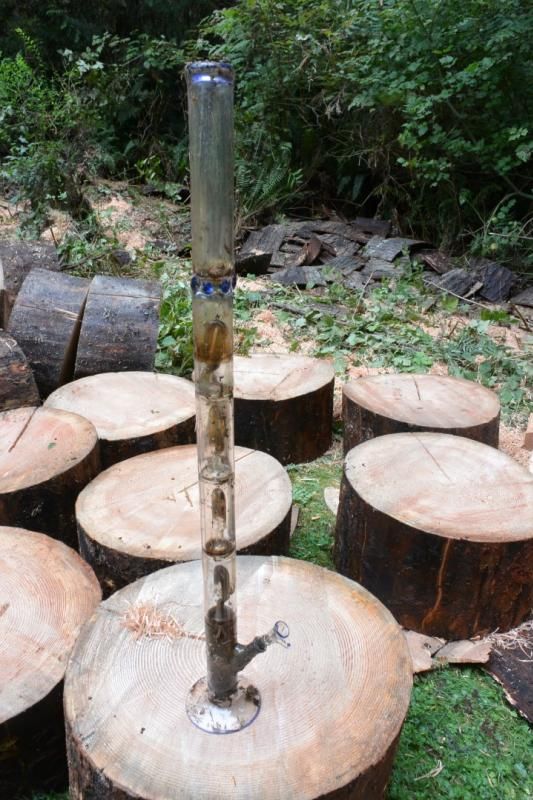 Now I get to haul it to the wood shed. Sure is a lot of work...
-Cut down
-Cut up
-Split
-Move to wood shed
-Stack to dry
-Carry to fireplace
-Burn
Repeat.