Hi all. I have a problem trying to determine what I have and or need.
The water pump drive gears went dry on my car and they want a **** load of money for the 2 gears.Being a machinist I can't see paying the price if I can avoid it.
I can't figure what the pitch is.One gear is so bad it can't be measured and the other is pretty bad.I set the gears up on the mill and laid them together and read the center distance as close as I could.This is with them clamped together so it's probably tight.
The center distance is 1.670. Small gear has 24 teeth and larger has 43 teeth.I was looking for off the shelf gears that I can bush or bore the hub to my needs.
I don't care if the gear ratio is a tooth or so off.this is on a supercharger that runs from idle to 6800 rpm so I can't see a little ratio change to be a killer.
So can anyone figure what will work with the supplied infro.? My head was spinning reading up on gears.The more I read the more I realized that it's above me.lol. Thanks. Here is a pick of carnage.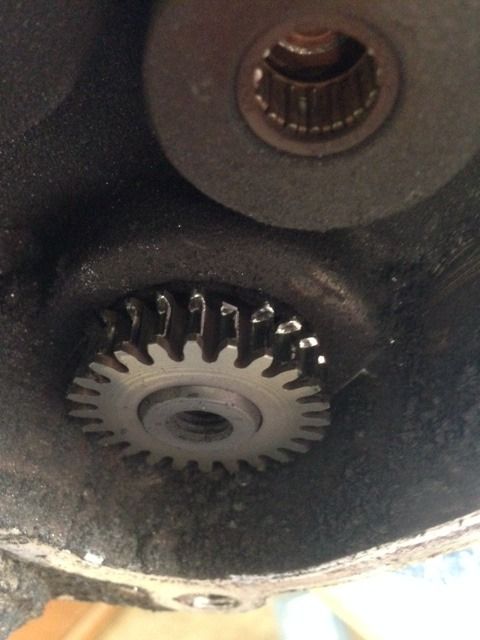 I don't know if the pitch is imperial or metric..