On Photobucket, the album pages, which show a number of photos in that album, do not show the titles or descriptions. You have to click on a picture to view it individually to see that information.
But, I do not see any ads on Photobucket. Here is my screen there: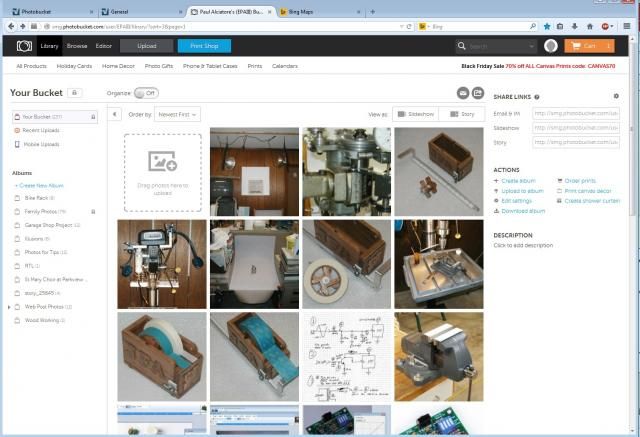 If you are seeing a lot of ads, perhaps you need to adjust your settings either in Photobucket itself or in your web browser. Some advertisers can insert their ads into other web pages: a kind of malware. This may also be happening with Lew's TinyPix site.
I would urge all Photobucket users to use the img tags. On the album pages you can click on the gear like emblem that appears when you hover over a picture and then click on Share. A list of tags will appear. The img tag, when copied to this and other sites, will display the picture on the page here so the viewer does not have to click on anything to see it full sized. That is what I did above in this message.