I'm finally feeling much better after getting my rotten gall bladder jerked out and made it out to the shop this morning to finish up this project that was started before getting sick.
It's a Z-axis probe that's semi permanently mounted to the back side of the carriage of my CNC lathe. It has a little opto sensor/board I got off ebay from Holland. A spring loaded plunger with a flat dial indicator tip on it, some aluminum scraps & acetal bushing is all it needed to work very well. It's probably bigger than needed but you never know what widget may come along down the road that needs a place to live.
I previously had a Z-home sensor mounted near the tailstock but never used it. Since most all my work is modifying or repairing existing parts that don't get faced off, I'm always having to touch off the tool on the face or a feature of the part. I've used all the methods including a USB microscope to set Z-zero but it's a real pain to accurately do this on 15 or 20 parts in a row. So, I decided to build this device. It works amazingly well and is dead-nuts repeatable & accurate as I can measure with a tenths D.T.I. I use the "Set Home Z" button on Tool 0 in the standard Mach3 Turn screenset. I'm in the process now of setting up all of my tools' Z-axis offsets in the tooltable. Once that's done, I should be able to home the Z to a feature of the part, slap on which ever tool is needed and cut away with confidence that it'll come out on the money.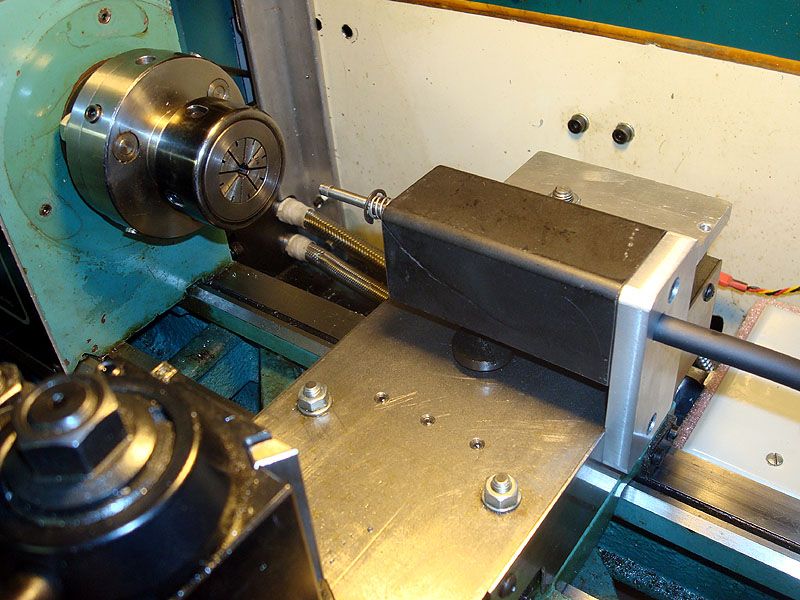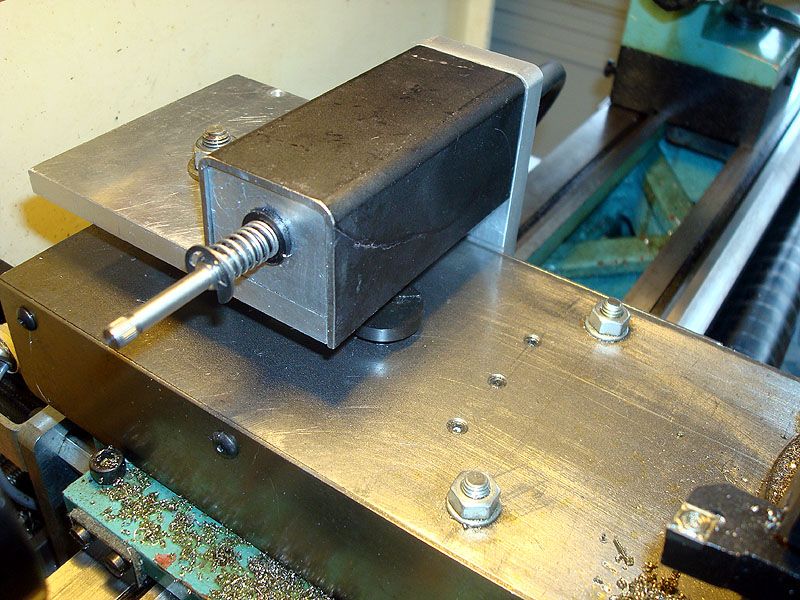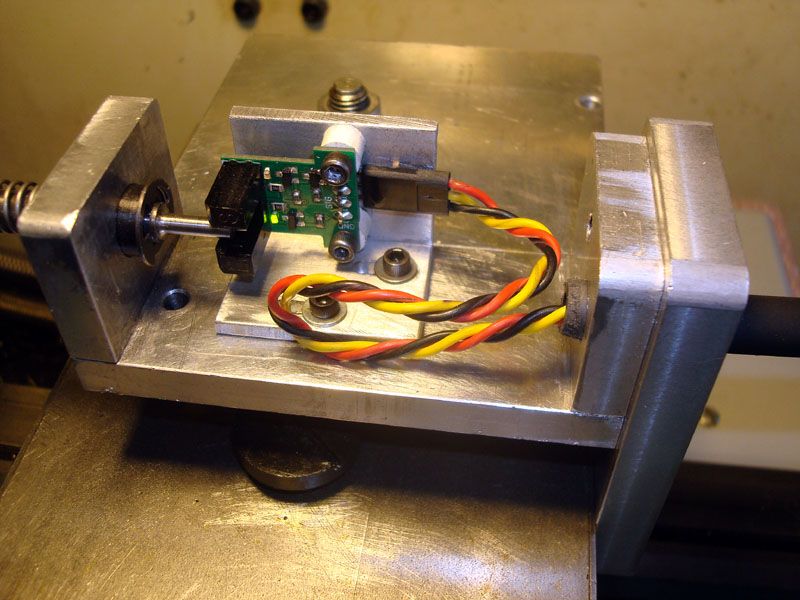 Here's a pic of a typical setup