I need some help in building a circuit to turn on and off a small motor (115VAC, about 1.25A current) which will be a vibrator for his progressive reloader. The powder dump is not throwing consistent loads, a commercial loader advised us to build a small motor driven vibrator which I have done, it works well. However, we don't want to have it run continuously, it needs to run for 2 or 3 seconds at the bottom of the plate stroke.
I have a small circuit I drew up, but it needs some kind of relay to turn on and off when the plate hits bottom of the stroke. I think it may be called an "off delay" relay, but I don't know how to integrate it into the circuit.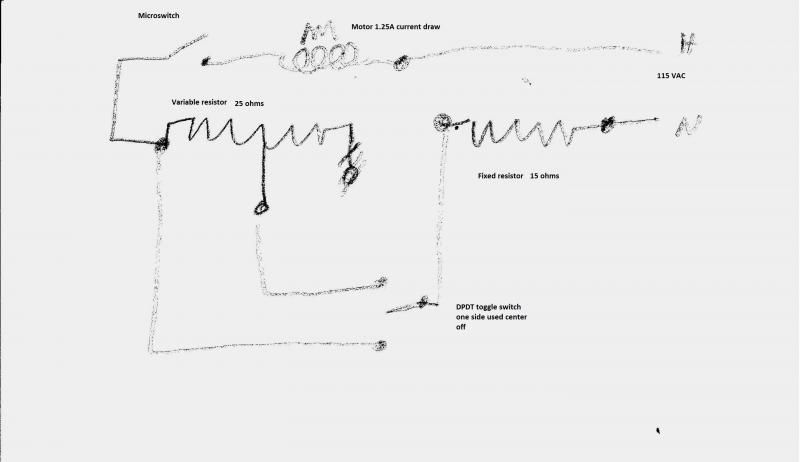 Can someone help with this? I need to turn on the motor when the microswitch closes, have it run for 2 to 3 seconds (like a variable length so it can be adjusted for best results), shut off the motor, rearm the circuit when the microswitch opens, and start the series over when the microswitch closes next down stroke.
Thanks for any help, Merry Christmas!
Steve