As a project on MEM I have been working on a combination
T
ransistor
Ig
nition and
Tac
hometer mostly for model ICEs, but it could also be used for any other ICE that uses a conventional ignition with points or inductive/magnetic sensor, and it could also be used just as a tachometer and dwell meter. This also shows how to use an inexpensive 14 pin PIC16F1825 (or similar device with MSSP and I2C), with a cheap $2 Chinese I2C-LCD adapter and a standard cheap 16x2 to 20x4 LCD module. Here is the schematic:
This is the I2C module:
http://www.ebay.com/itm/IIC-I2C-TWI-...-/201097851956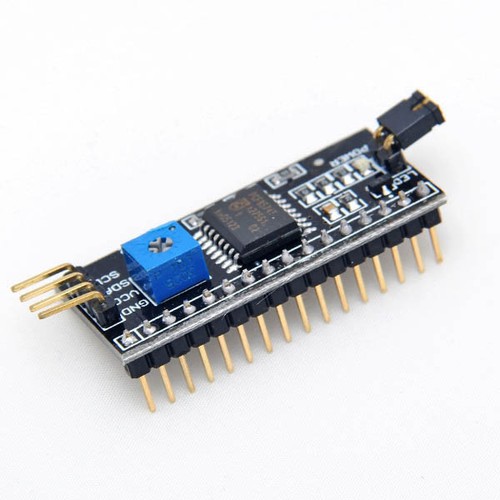 Good tutorials and info on I2C communication with Microchip PICs and the Arduino are:
http://ww1.microchip.com/downloads/en/DeviceDoc/i2c.pdf
http://www.8051projects.net/i2c-twi-...ementation.php
http://www.geeetech.com/wiki/index.p...ter_LCD_Module
http://electronics-diy.com/two-wire-...cd-display.php
I made a short video clip of the device showing how it reads dwell in mSec as well as RPM (based on time between cycles), simulating the points with a PCB pushbutton:
http://enginuitysystems.com/files/Ti...igTac_1709.AVI
The source files for the Microchip PIC project are in the zipfile below. I'll be updating it as I progress. You can modify the I2C_PES.c and I2C_PES.h files for different MSSP modules, and the LCD_PES files should work for most 16x2 to 20x4 or 40x4 LCD modules.
http://enginuitysystems.com/files/TigTac/TigTac.zip
I also made a little video of the test setup which has points and condenser from a 1977 Toyota, and a 12V ignition coil connected to a spark plug.
http://enginuitysystems.com/files/Ti...igTac_1707.AVI
Enjoy!