OK Peeps, need input and ideas.
My metal rack is a mess, basic problem is I have is it's 7 arms plus the floor and this isn't enought to split sizes and material up.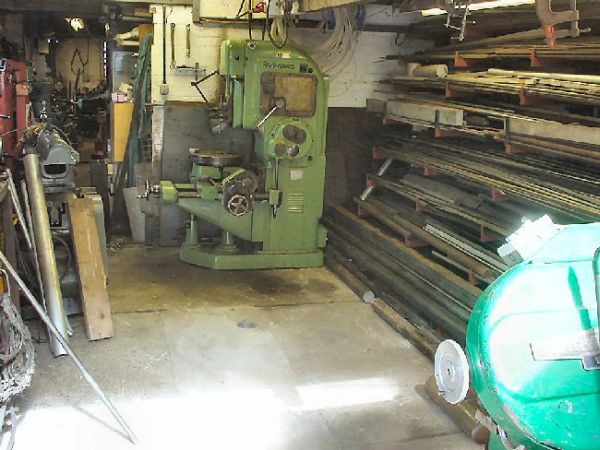 Quite an old photo taken when the slotter was being installed. This has now long gone and 3 CNC's now stand in front of the rack.
The rack is alos far heavier populated to the point that I have had 15 bars of steel delivered this week and there is no room left and they are still on the floor. My initial though was, most material is in 3.1 metre lengths 10' or so and I never have to work on long lengths, in fact the largest lathe can take 50" max. So I was thinking about sawing the bars into two as they come in and store vertically in a frame made from say 1 1/2" x 5/16" or 40 x 8 in UK parlance consisting of say 6" squares.
Back rows at say 3' high and another 4" off the floor to stop bars sliding and the front rows at say 18" high to take bar ends. Frames to be made in sections and bolted together and then when a move comes and it will in a couple of years they could even be re bolted to form a corner.
Idea's bricks, flames £5 notes all gladly accepted.