Had a visit with a good buddy yesterday and was given some nice goodies that he had from cleaning out his parents place recently.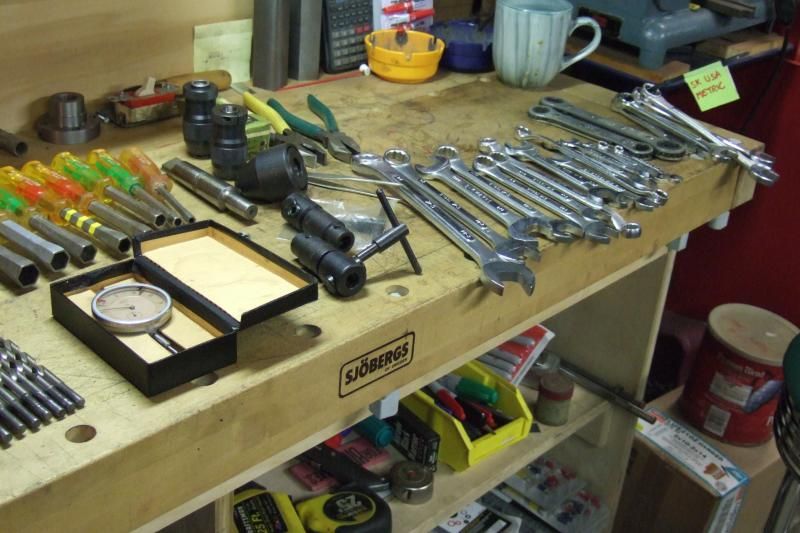 Some random SK USA imperial & metric wrenches.
couple pairs of lineman's pliers.
one MK3 toB16 taper shank arbor.
Craftsman tweezers.
2 small keyless Rohm Supra chucks 1 w/ threaded mount and 1 w/ taper mount.
1 Ridgid Supreme chuck 1/8"-1/2" w/ 1/2" square socket mount...no idea what this this goes to..?????
2 Bosch EWWH 126Z1Z tap drivers...I think these go to an electric tapping gun...??????
a set of Upson Hold-E-Zee nut drivers.
1 Carl Mahr Esslingen a.N 0.01 mm dial indicator.
bunch of loose mixed twist drills ...a few numbers ...20-30 metrics...10 or so fractional...6or so reduced shank fractional
and 4 Morse taper 2 shank cutters ...Don't know what these are for????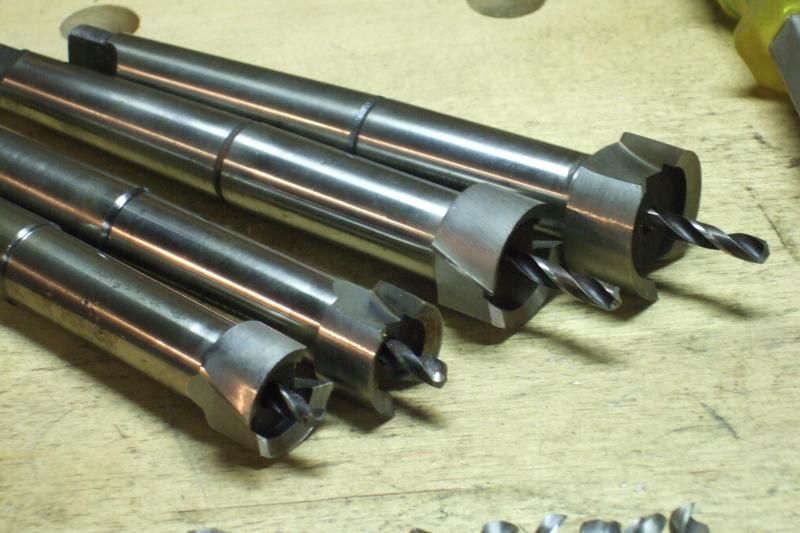 These bits with the MT2 shanks are HSS and are all oddball metric sizes and all have 5mm pilots held w/ a set screw.
They appear only to cut at the outer lip and the pilot drill as can be seen there is no cutting surface from lip to center.
I was told by my buddy that his dad told him that they were for cutting plastic.
Anyone know what to do with them????
Mike