The igaging folks don't give much in the way of specs or data....
I wanted to plan out how to mount a pair of them. And I wanted to decide between the "Absolute" and the lesser ones "for woodworking or mill".
1) I want to put a set on the Lewis mill. I can see something of a problem with mounting, since there isn't a lot of choice as to where to put the scale. So I wanted somewhat exact dimensions to see if there is any decent way to fit them. It may just not be possible, in which case I don't want to buy the stuff.
But, all they actually give is a rough overall distance of travel. No details on how big the scale and the head are. Not very helpful to plan out how to mount them.
2) Also, there does not look to really be much difference between the "Absolute" and the others. It may just be the readout. The "accuracy' figure isn't always shown the same. The difference looks to be that one is 0.001 error over 6", the other 0.002" error. But the specs are so "casual", that it is difficult to determine what the real deal is.
They are cheap enough, but cheap is no substitute for working at least decently, "china inc" notwithstanding. OTOH, I don't really want to pop for a full DRO setup, which would cost as much as the mill itself. It's pretty much between the two.
The whole "woodworking" thing with 64ths as a readout option is a little sketchy sounding.... But then the "Absolute" look to not be much better in reality. The two may actually be using the exact same scale and reader head, which seems to make any difference pretty questionable.
So....
Are the dimensions available anywhere? I'll ask the igaging folks, but I'm not expecting much back, given how loose their data is to begin with.
Anyone have any better data on how accurate they really are?
The space available in front just for the lengthwise travel scale is a little tight, especially with the table clamp being right there. Can't go behind, due to the table moving right back to column.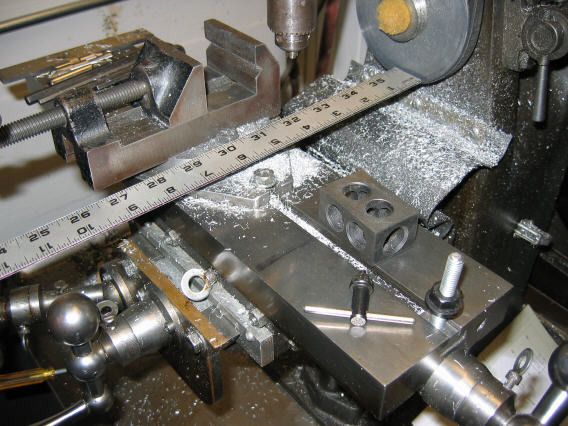 Vertical space for it is also tight....