Made this for our 45th Anniversary. Designed on my CAD system, machined from brass on my CNC mill.
The gear is about the diameter of a penny.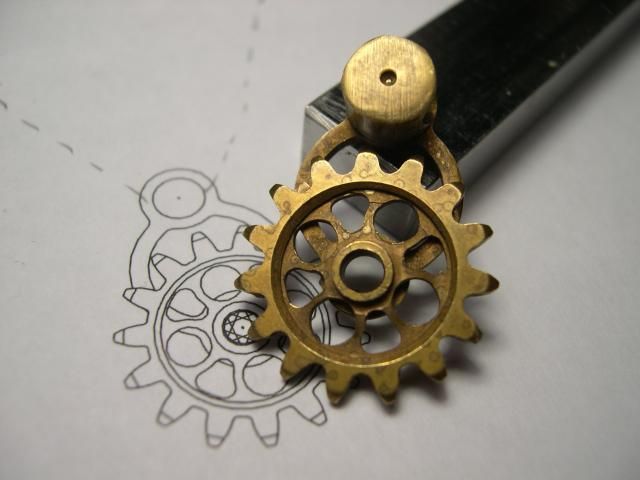 Took the parts to my jeweler/artist friend who cast it in white gold and added the sapphire and diamond.
The gear hub is installed in the frame and gently flared so it is safely retained but free to rotate.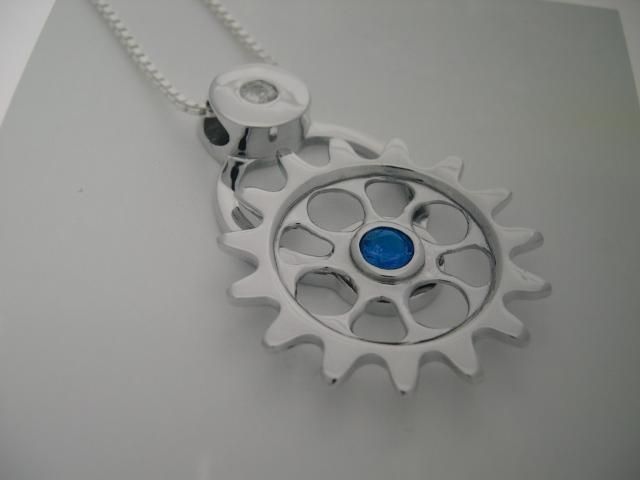 The patina on the brass parts is the by-product of the moldmaking process for casting.
Given the content, I am good now for a long time: Sapphire=45th, Gold=50th, Diamond =75th.