My son came home with a broken trombone on Friday. His spit valve fell off while he was playing for the basketball regionals, and they've got another game (and my son another show) on Wednesday. Here's the damage: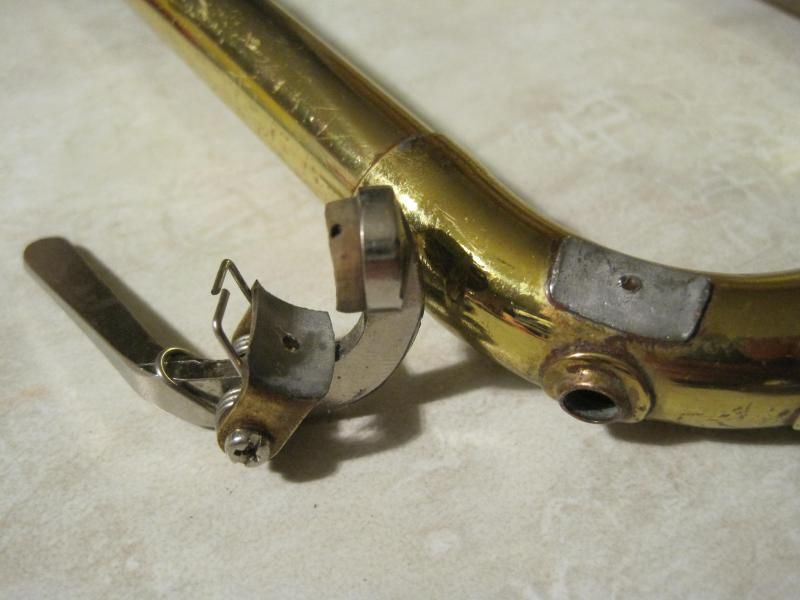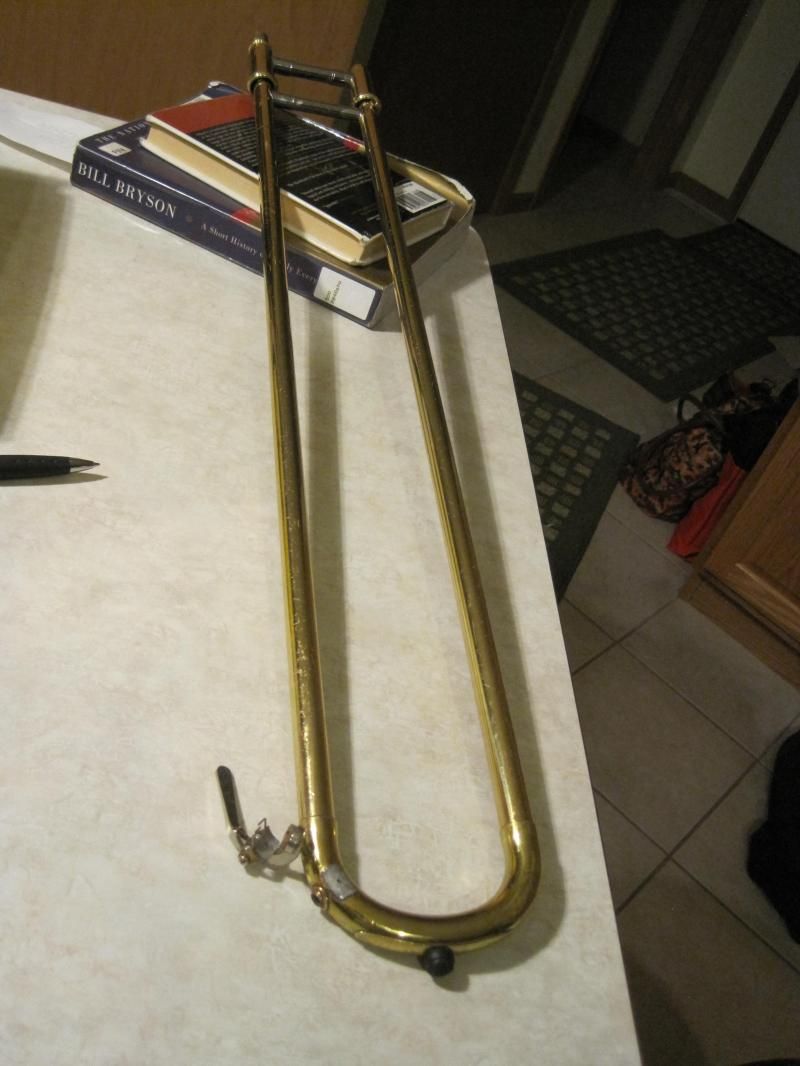 My deal is that, sure--I have soldered, but I don't do it regularly or even particularly well. I'm kind of intimidated by working on an expensive musical instrument. It seems like my old second-hand propane torch might be the wrong tool for this type of precise heat application.
I googled for some tips on how to repair this, but didn't find much. There was one video where a guy was soldering a grip on a trumpet. He was using a small butane torch that I've never even used before. . . .
I'm wondering if this is something I should even try? I would be concerned about loosening the other solder joints that are nearby. What do you think leave it to the professionals?
Jim