In-laws (fixed-income seniors) reported that both key fobs
for one car were no longer functioning.
A quote from the dealer of C$250 apiece, plus labour
rocked them. My search online for third-party sources
indicated that pickings were slim and vendors were sketchy.
Opening the cases revealed that the Unlock microswitch
(SW2) had become desoldered and the Lock switch (SW1)
joints were showing signs of fracture on both fobs.
While I have soldered up a few perforated boards, I had
never put an iron to a surface mount board. The concern
was that careless heat could desolder adjacent items or
damage the far smaller components used for SMD boards.
With nothing to lose, however ...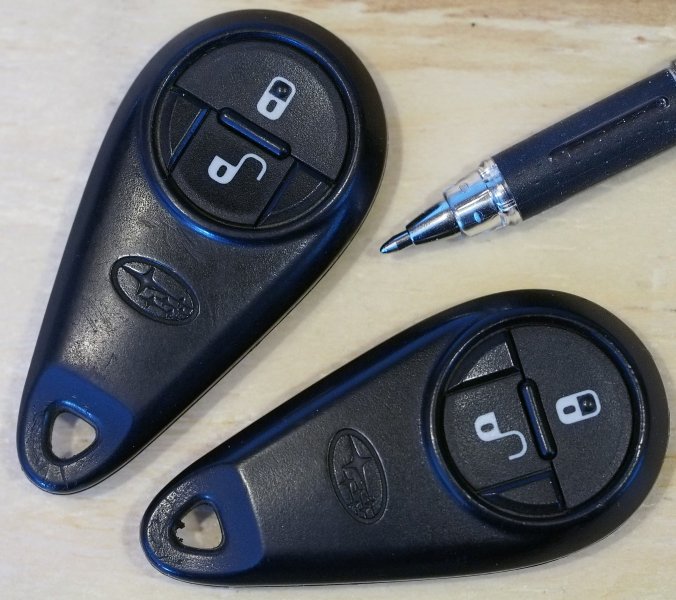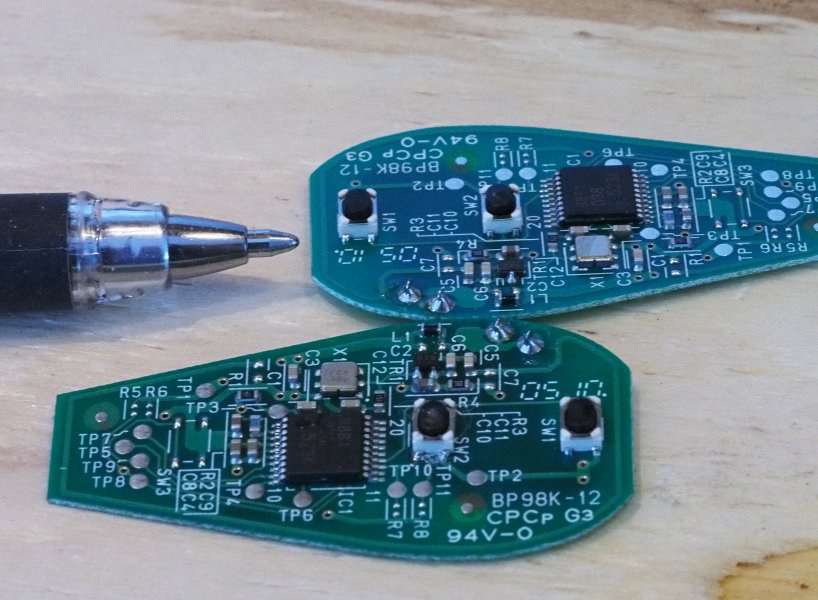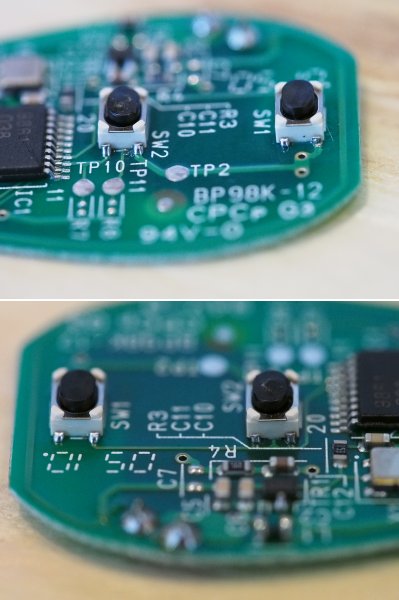 .