Just curious what other shops would charge to do this job. A-2 strips 1/4 x 3/4 x 48", (47) 10-24 tapped holes,
(47) from the side, Blind 4-40 tapped holes, (47) .103 dia drilled holes, One Edge milled down to .125. Needs to be fairly accurate. These are feed rails for an automated assembly machine that may need replacement ever year or so.
They are not very robust in my opinion. The job may repeat
2 pieces made
Not including material cost, what would you expect to pay or be payed to make the parts? A special fixture was also made for holding the strips while center drilling and milling.
Excluding the fixture cost, I made these for $325 for each or $650 total for both. Is that to high, to low or about right? I'm just curious to know what the going rate would be for a job like this. Has anyone made something similar? I worked pretty hard on these.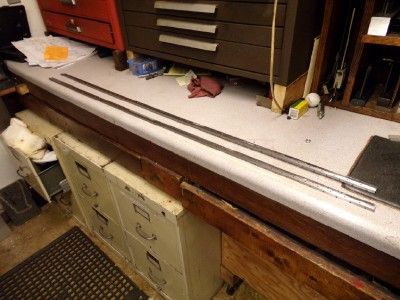 Below is a close up picture. Note the 4-40 tapped holes are from the edge and intersect the 10-24 tapped holes.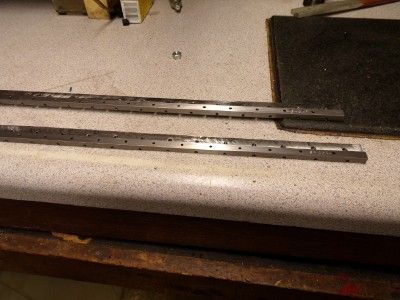 Thanks,
Jim