Trying to use light from the sun into a parabolic mirror then to flat mirror and back to target inside the parabolic mirror.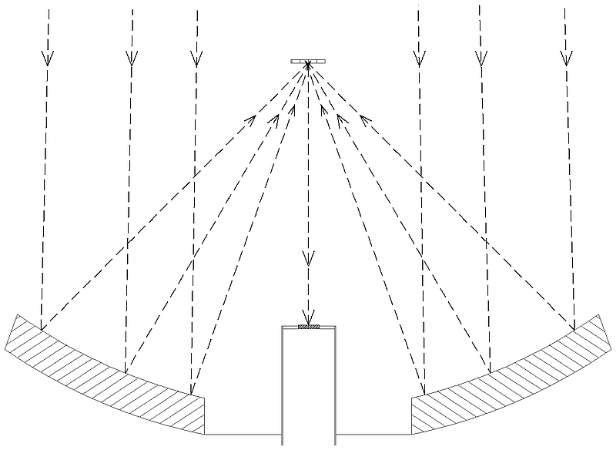 Parabolic mirror has outside diameter of 14" with 5" hole in the center. Focal length about 9" and distance want to return back to target is about 6-1/4". Target is 1/2" OD copper slug.
Was using .800" diameter first surface flat mirror with brass plate mounting plate for return mirror. Was unable to focus on target.
Mirror failed from heat, a test without backing plate showed light was going thru mirror. Not sure if poor quality mirror or focused light burnt mirror material.
Should there be a concave mirror to refocus on the target? How to figure radius and would polished stainless work for a mirror?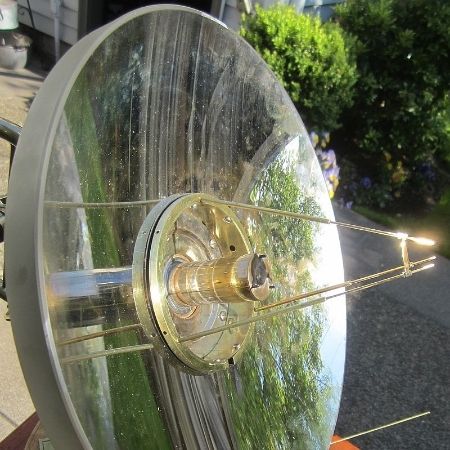 The purpose of the heat is to heat the hot cap of a Stirling engine to about 500 deg. F and have enough energy to maintain the 500 deg. F. Maybe 400 degrees F could work.