Went out and bought meself a new lathe. A Colchester Bantam 1600 MKII
Well new to me and was new in 1980 but has been in storage ever since, a bit tatty and needs a real good clean up as it's had stuff piled on top of it for the last 35 years.
At the moment it's hard to see full condition but to having to literally climb over mountains of gear to get to it.
Looks like this one off Tony's page but has the stand with the central drawer in it.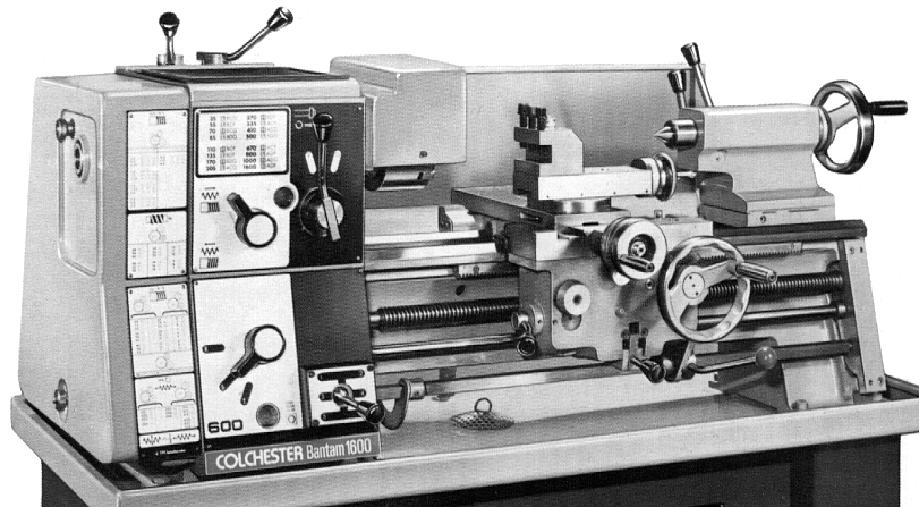 Got gears, chucks and faceplate but couldn't see any steadies.
Need to pop back in two weeks to collect it as they need to get a large 10 tonne or so fork truck in to move some power presses that are in the way.
Bought it for me new girlfriend as it's an imperial machine and she spent all of her working life in the States and don't do metric and my lathes confuse the hell out of her.