I spent the last couple days putting together this differential spreader for the guys in the automotive shop.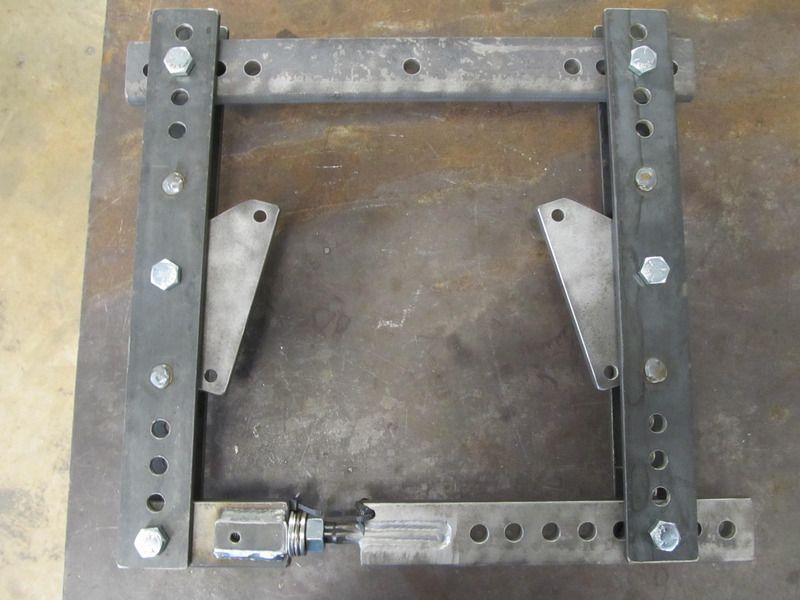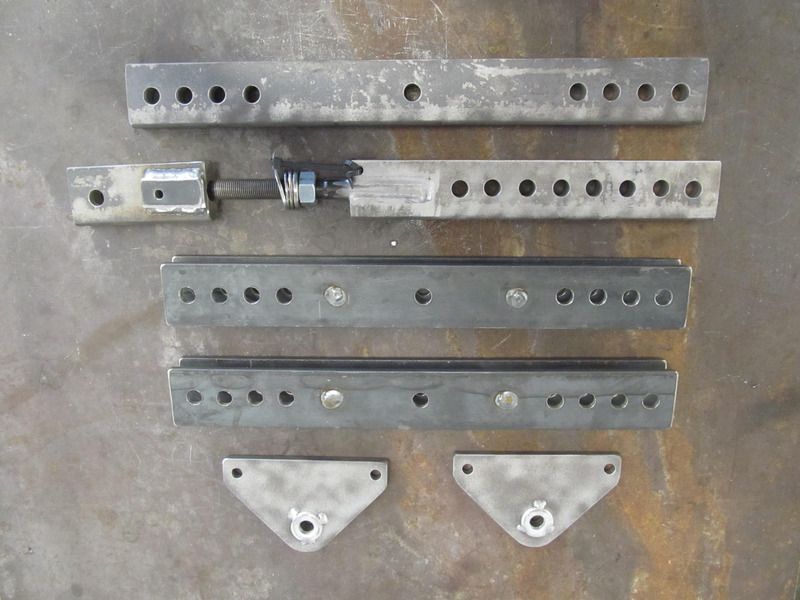 The vertical bars are each made of two pieces of 1/4 x 2" flat bar held together with short pieces of 1/2" round secured with plug welds. The jacking bar and upper bar are made of 3/4 x 1 3/4" plate off-cuts out of the scrap bin. The 16 x 1.5mm screw is part of a tie-rod off a pickup truck, and the thrust bearing was salvaged from a scrap automotive AC compressor.
The tool can be bolted directly to the differential housing with one bolt per side, or the triangular plate can be used to pick up more than one hole on each side for heavier pulls.
The extra washer and retainer keep the thrust bearing from falling off when handling the tool.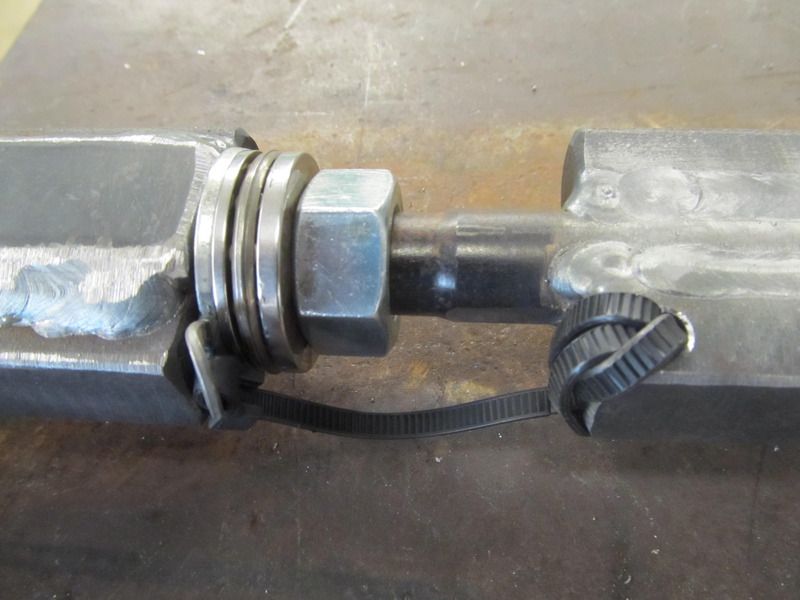 The retainer gets tight at the same time the threads are no longer visible in the witness hole to let you know you need to move to the next hole on the adjuster bar.
It's probably heavier than it really needs to be, but I wanted it to last a while.