Went to a tool auction yesterday. Being a rainy day with nothing else to do, I expected there to be 400 guys there and deals few and far between.
Boy, was I wrong. Some of the antique planes, Sorby lathe chisels and a few other things went a little high, but overall, stuff was more than reasonable.
How about a Hamilton Horizontal Milling Machine for $50?
It's cute as a button with a 3x14" table and a 1MT spindle.
Next I bought its cousin, a Hamilton Vertical Milling Machine for $175.
The spindle feed needs repair, but it's otherwise complete and functional.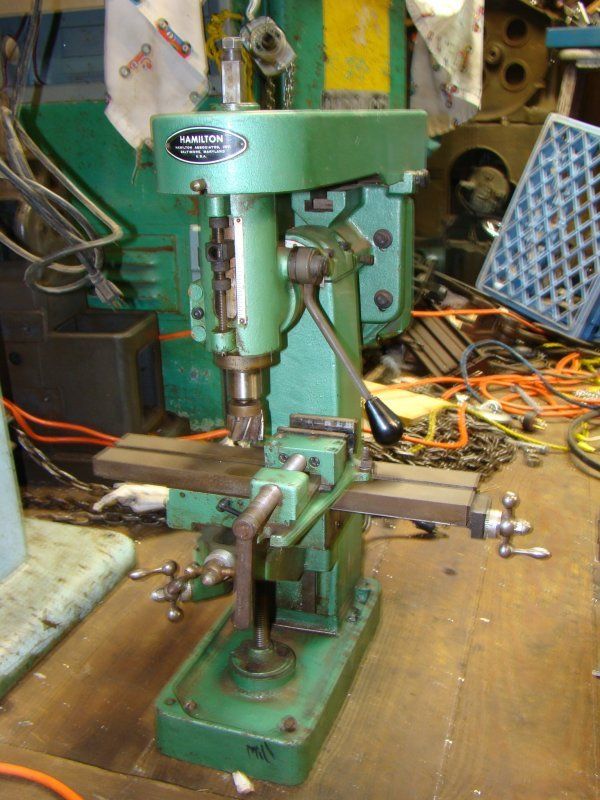 .
And the matching 6" Lathe for $125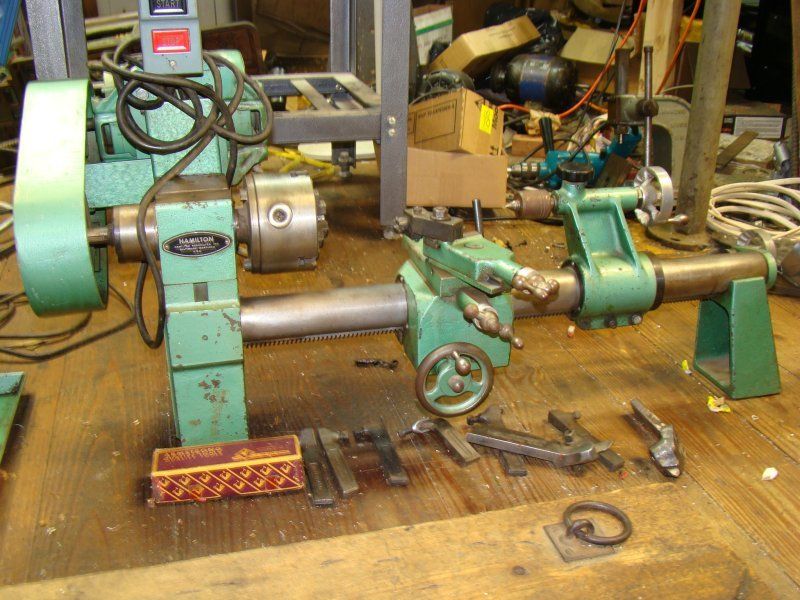 .
How about a Lisle Drill Grinder with Cast Iron Stand for $125?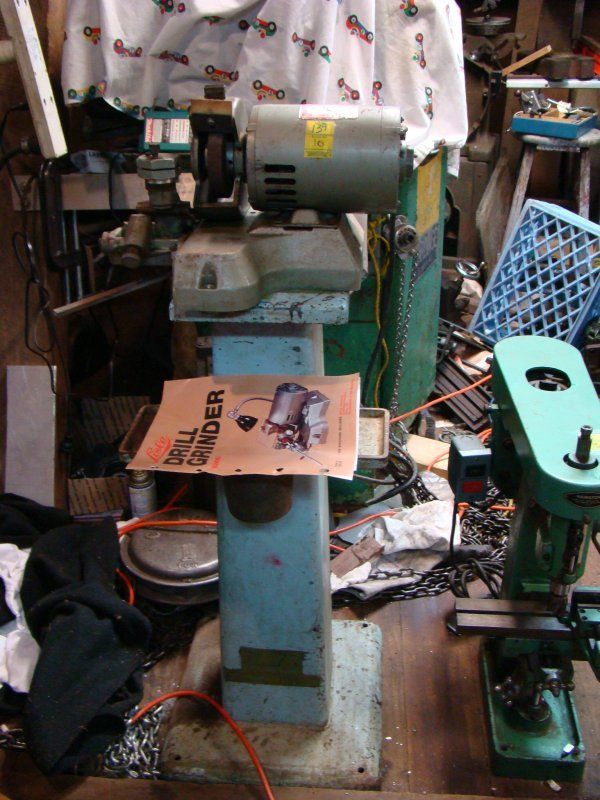 .
....more...