I was clearing out pics on my iPad and saw these .Its been a while since I built it and couldn't recall if I posted anything on here.I did a search and didn't see anything so thought I would share.
I didn't really do a lot of building pics but just a few at different stages.
This steady was for my monarch lathe.the cost was too high to purchase one so I decided to build it.I wanted it to look somewhat like it belonged on the lathe so that's why it is shaped as it is.
I started out with a flat plate. Radius end it and drilled the center hole.i have 3 of these plates for making these..Its sat around a while.lol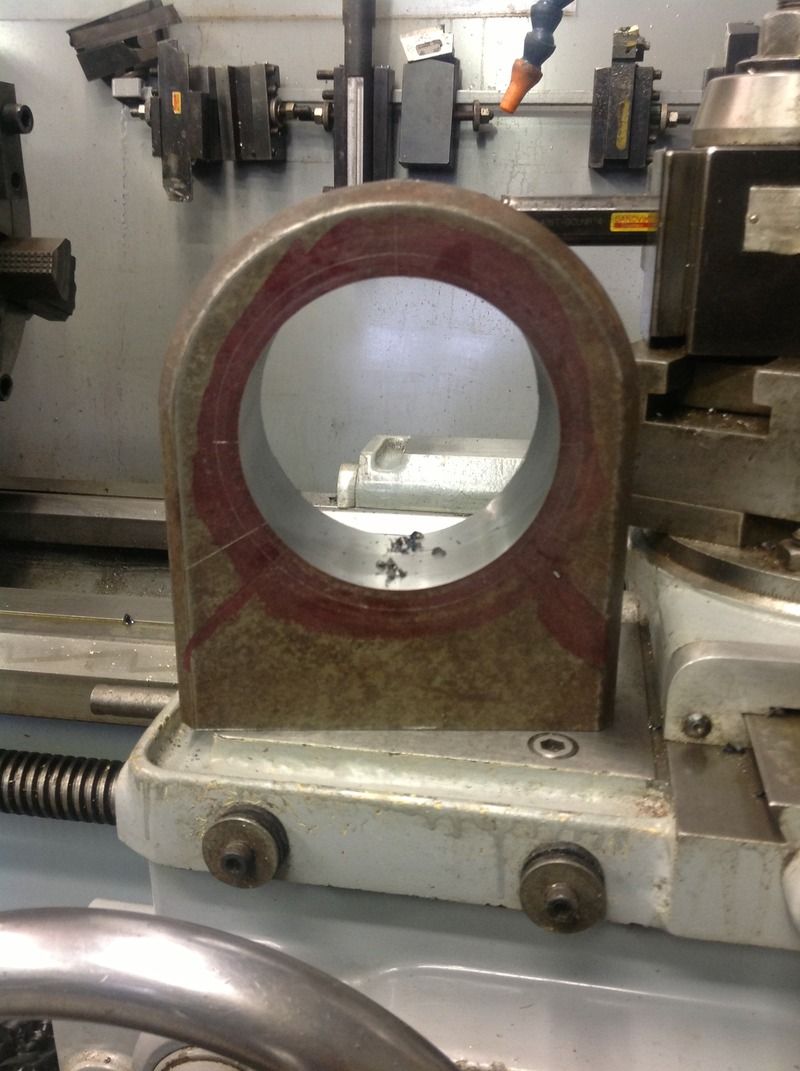 I didn't have pics of the arms of the steady but you can use your imagination.lol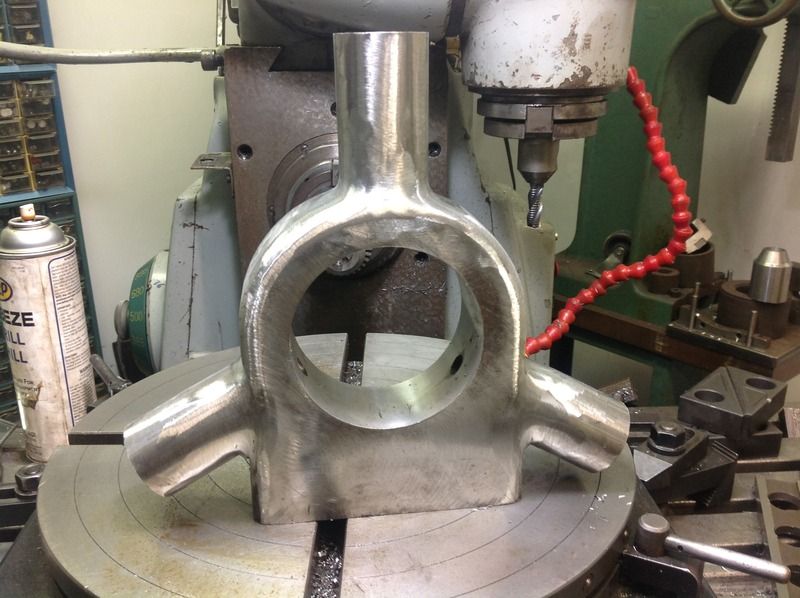 I set it up on the rotary table and drilled and bored the holes for the fingers.
After that was don I sawed it in half and made a hinge and bronze bushings for the fingers.There isn't any pics of this work.Also made fingers and knobs.
Also made the base that fits the bed but again I didn't take pics. I really don't think much about following the build with pics at every step.Maybe I'll change that so I may give others ideas or such.I'm not a great teacher
Happy with how it functions and looks. Jim