I'm faced with pulling the splined hubs off the rear axle of my '63 Jaguar. I'm pretty sure the hubs haven't been removed for 52 years. It's reportedly a difficult job, and pretty much impossible without Churchill tool JD7, a 5-lb lump that is now selling on ebay for $800 (if you don't believe it, go to ebay and search on Churchill JD7).
So, I need to make this tool: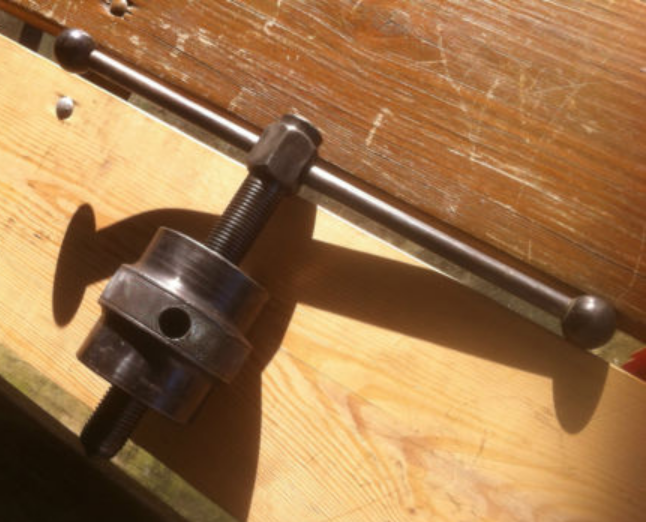 The thread on the central screw is 12 TPI and the ends of the body have female 52mm x something threads that screw onto the hub (one end has RH thread, the other LH for the left and right hubs, respectively). That looks fairly straightforward to make, but even with this tool, users report having to use a 4-foot cheater bar, a BFH, and heat. So, would it be worthwhile to make a differential screw puller like this?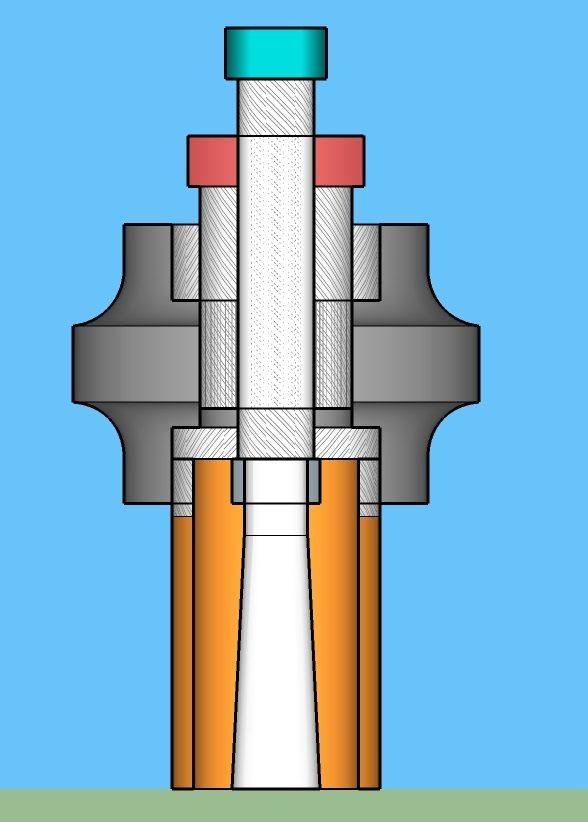 If the outer screw is 1 x 8 tpi and the inner is 5/8 x 11, the effective TPI is 29, which should reduce the need to rent a gorilla.
Second question: I'm only going to use this tool 4 times at most, and I don't have a good set-up for hardening something this size. Given the pressures involved, do I absolutely have to harden this thing, or can I get away without?