If you are not already familiar with the benefits offered
by plastic polish, consider familiar objects around the shop
that might be improved with a little polish and elbow grease.
Face shield -
Before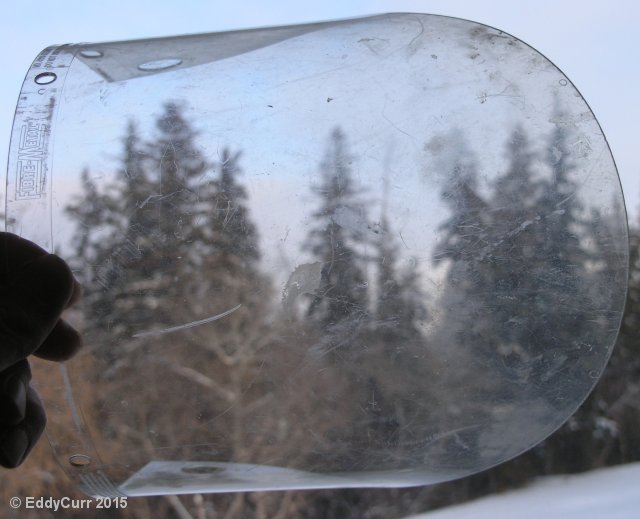 Face shield -
After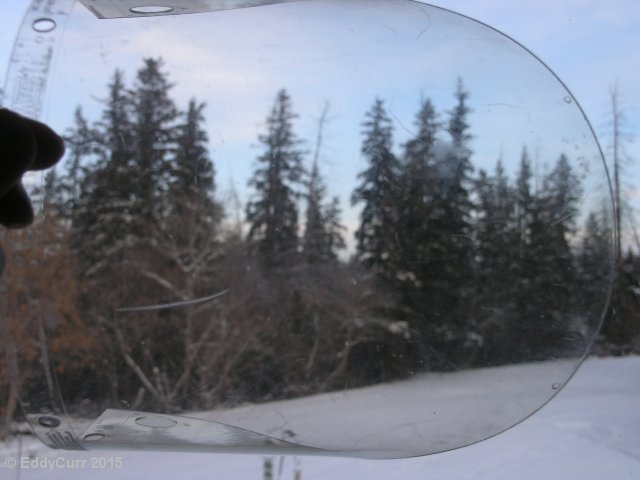 The face shield example above represents about ten minutes
of easy effort using clean terry towels and a bit of a Meguiar's
product known as
"PlastX™ Clear Plastic Cleaner & Polish"
(P/N: G12310 | SKU: 070382101237)
Even though these images are just hand-held snapshots
of a difficult subject in poor light, the improvement in clarity
can be seen. The blob in the central field of vision is gone,
the handling abrasions along the lower edge are much less
apparent. While the deep gouges and divots are still present,
these could be lessened, perhaps even removed with more
work (and sand paper).
Although I began polishing plastics with products in Meguiar's
Mirror Glaze professional line (M17 Clear Plastic Cleaner,
M10 Clear Plastic Polish and M18 Clear Plastic Detailer),
I find PlastX is widely available at retailers and just fine
for something like a face shield.
Another handy use for plastic polish is to restore playability
of DVDs and CD-ROMS that have been scratched by careless
handling.
.