Last year, I acquired this drill press.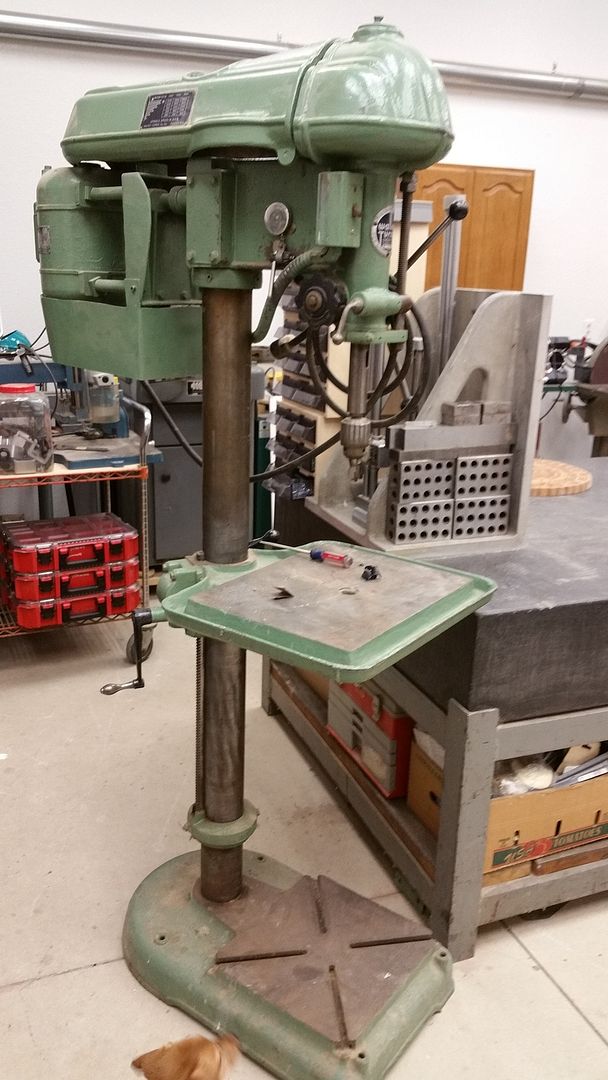 I'm pretty sure it was wired for 220 volts but I have no way of checking that. I really want to re-wire it for 110 so I figured it would be easy since it has the schematic on the wire covers. Here is a picture of that plate.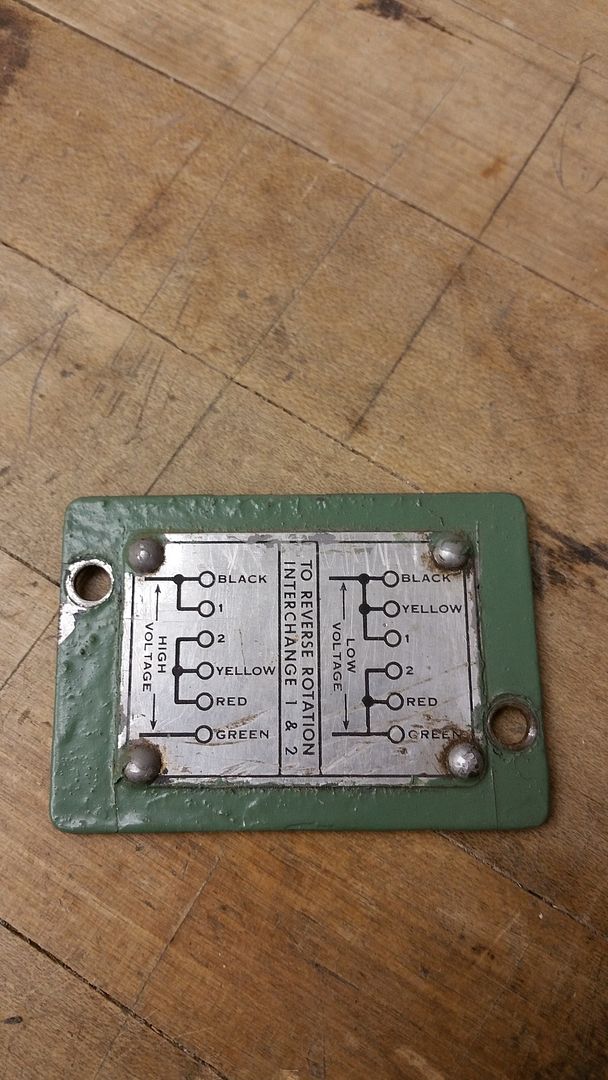 When I removed the plate only 4 of the wires on the motor were marked with the metal tags (1-4) the other two wires were just the same black wires.
Here is a schematic of the entire wiring:
Motor tag: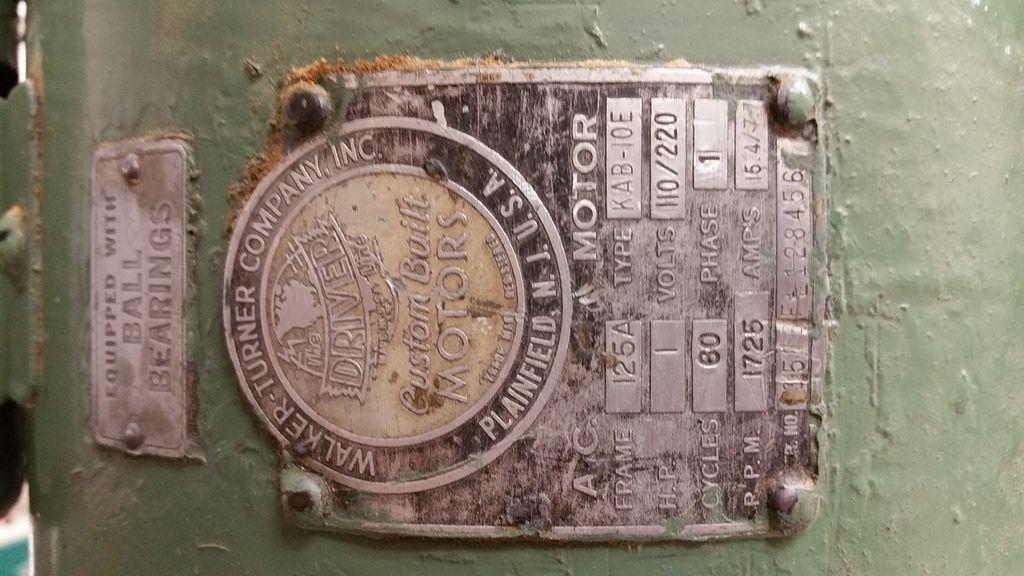 Now you know as much as I do. So, by looking at this can you tell me if it is wired for 220 or 110, and if 220, can you give me an idea on how to re-wire it for 110?
Thanks in advance.
Jeff