I'm working on an older Jet mill-drill, and had to replace the spindle bearings. I sprung for some hopefully-more-accurate P5 bearings, and got the spindle reassembled.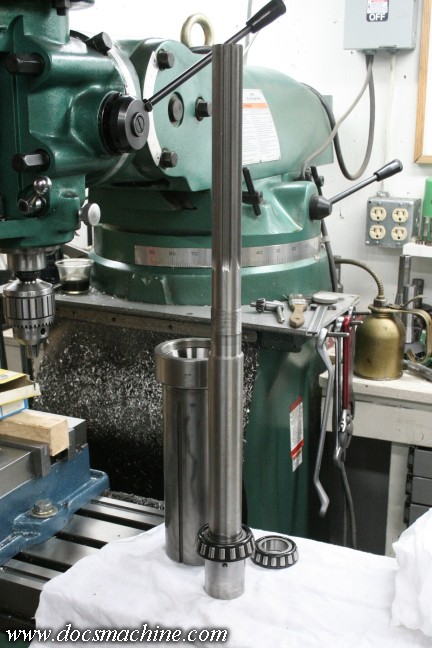 However, I'm wondering how best to lube them, and keep them lubed. This mill is an almost direct copy of an old Clausing variable-speed drill press head, and I suspect they copied the quill with only minor changes as well- meaning I don't think they copied a proper
milling machine
style spindle bearing arrangement and it's attendant oiling needs.
It's not a particularly fast machine, with an indicated top speed of a mere 1,400 RPM.
I thought using oil would be preferable, but there's no real way to keep it on the bearings. The upper one is open to the hollow quill, and the lower one only has a rudimentary dust cover. No oil seal, not even a felt wiper.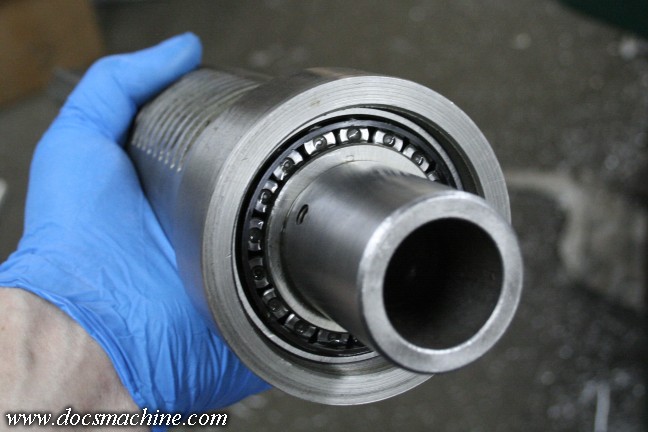 I assume I should just squirt some grease in there and call it good? Or is there a preferable method?
Doc.