we dont have any of those fancy kits over here, so i decided to build one myself. the purpose of this thread is to get advise but also to make me actually do it. i intend to put one hour into it every day and will document how long it took me.
it will be "junkyard" in the sence, that i will try and use only the stuff i already have or can find around the shop. any purchase will be a failure. it will also be a very crude build, i will not derust the metal, break any edges, ream anything for fit nor will i paint it. its suppsed to be a grinder with the least effort and investment possible. will it be ugly? for sure. will it work? we will see.
this is the pile of stuff the grinder is supposed to emerge from: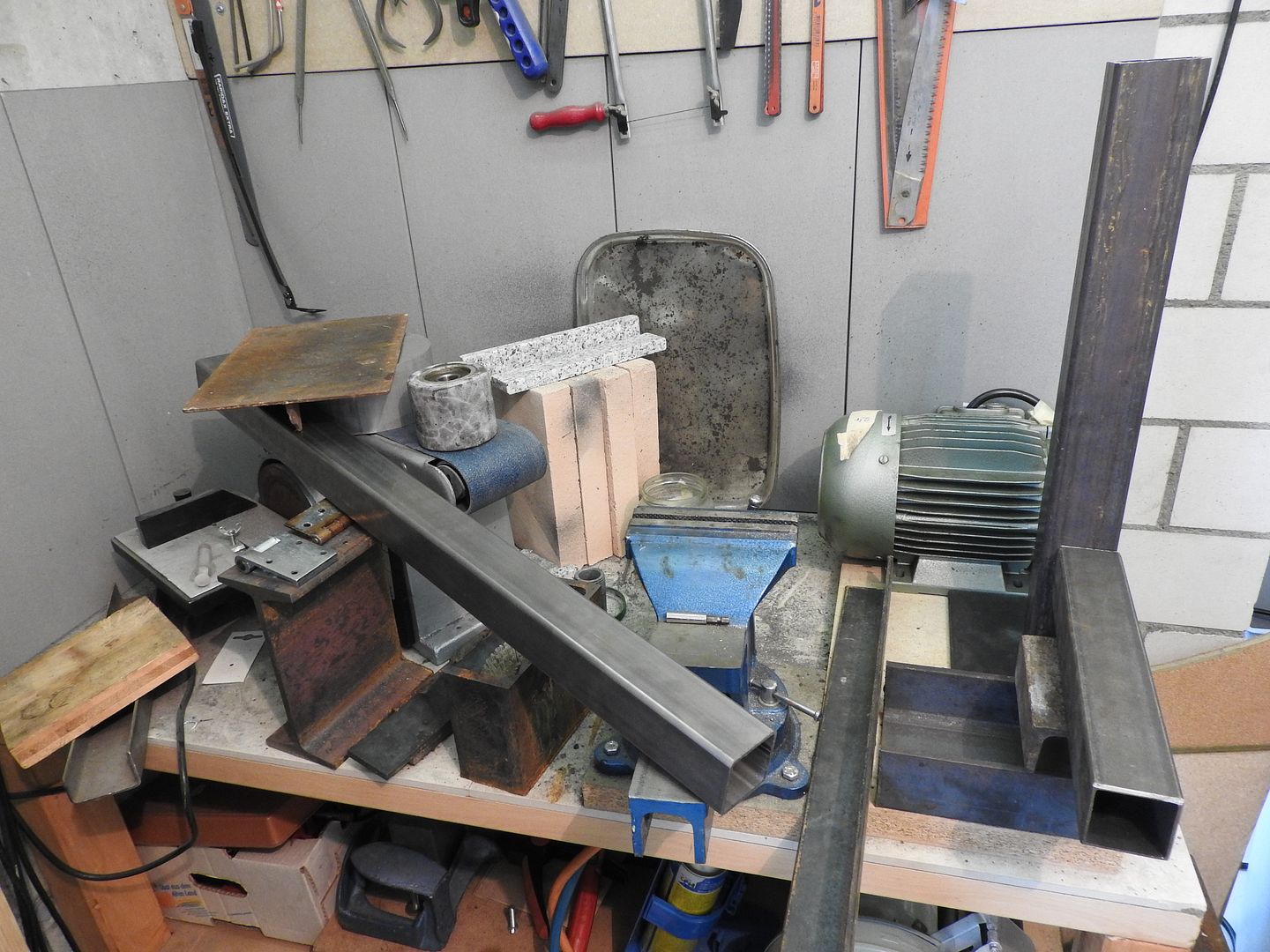 these are the requirements the grinder has to satisfy:
- fit into the space on the bench (600 mm)
- the wheels or platten are not to portrude more than 50 - 100 mm beyond the edge
- be semi portabe, so two guys can carry it (motor is around 40 pounds)
for the "grinding point" not to portrude into the walk through space, the tracking wheel has to compensate for all conceivable cofigurations, so it has to move up and down by around 150 mm (300 total). therefore it will get a rotating tracking contraption, to make the adjustment be always rectangular to belt tension.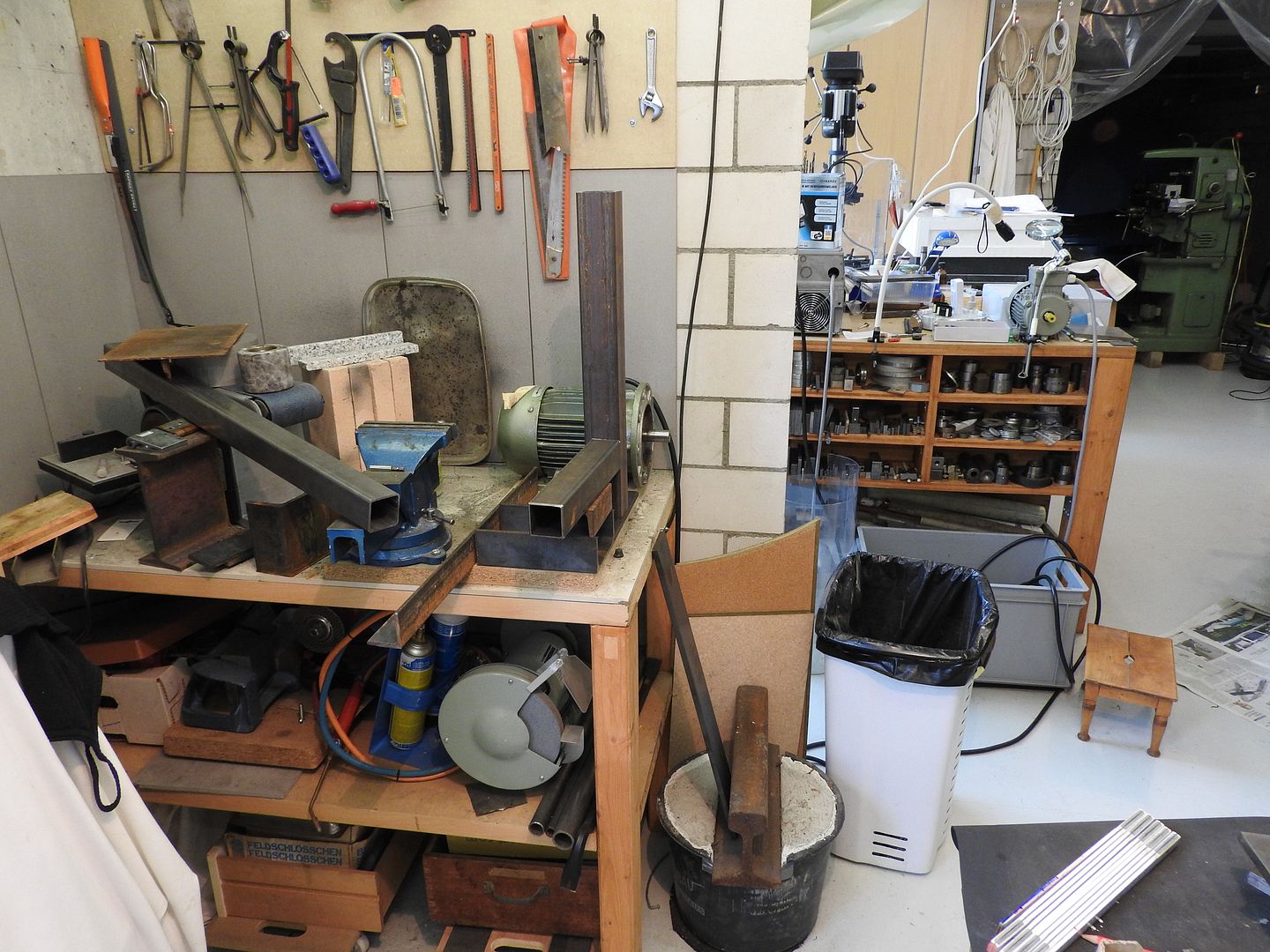 what i have in mind looks like this.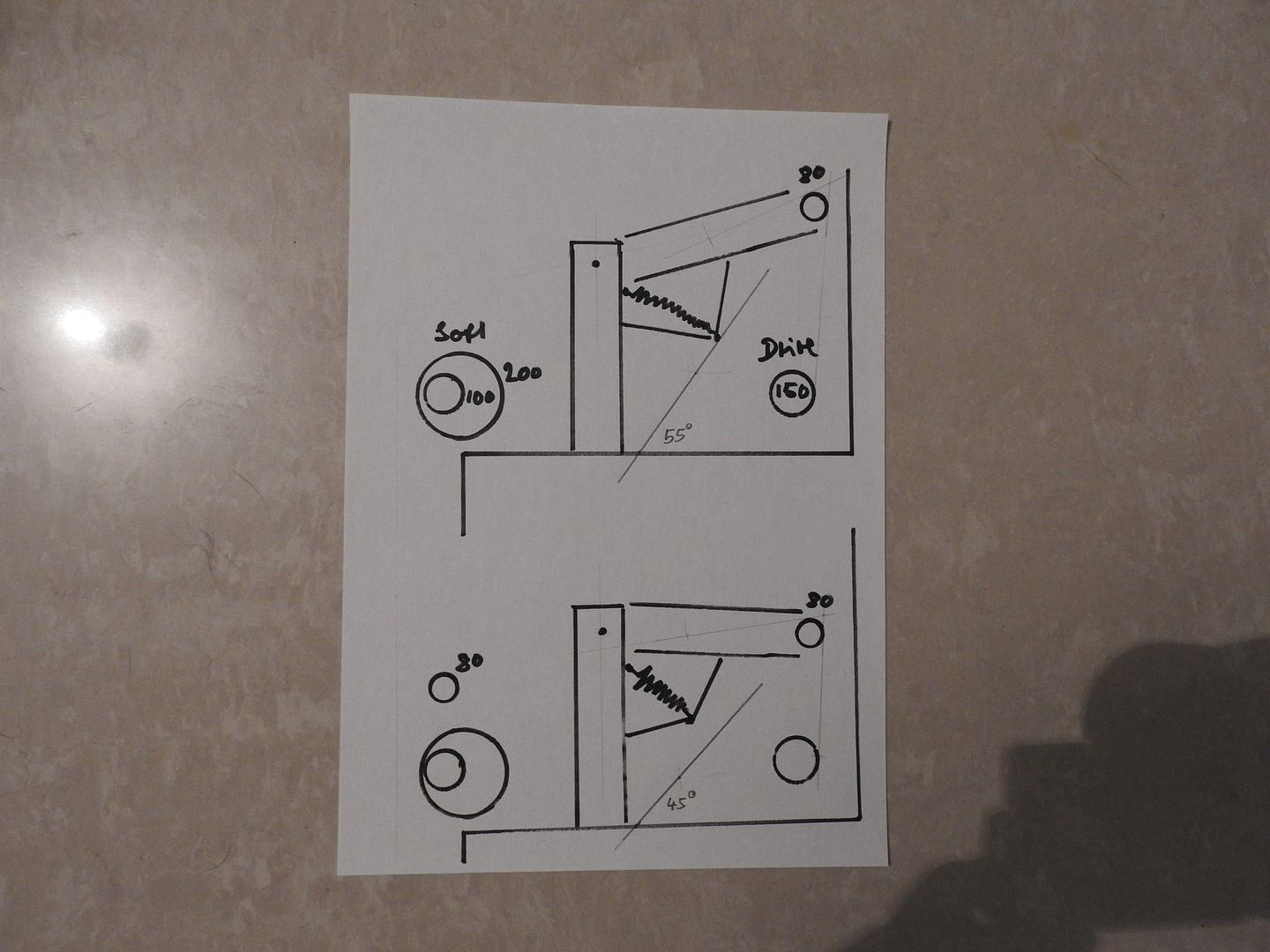 i have never worked on a grinder with a soft wheel. (we dont have these type of machines, i have never seen one, they would probably be considered as unsafe.) if i find out that i still need a slack belt, i might do it in the way shown in the lower drawing.
the platten will go between the soft wheel and the idler at 45° or so and be at least 400 mm or longer. it might be strange in the beginning, but im sure i will get used to it. i might make a vertical platten with small radius attachments in the future, but dont see any need for it at this point.
the motor is a 2.2 kw 2900 rpm 3 phase and has been living in this box for ages connected to its vfd: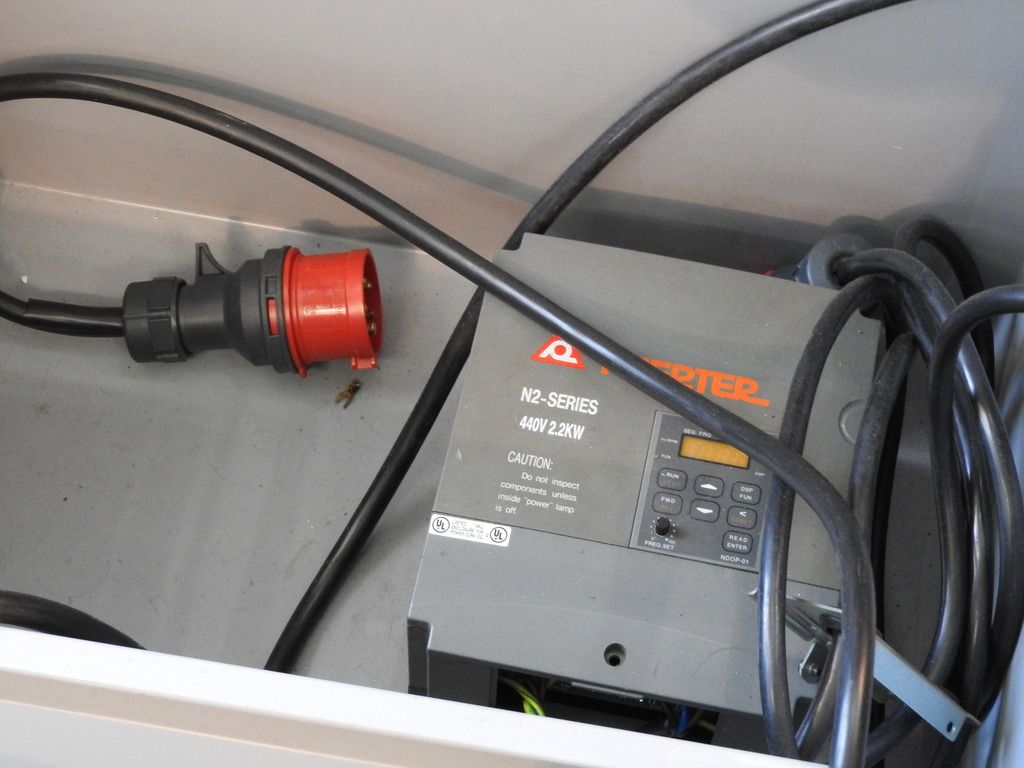 i invite any comments or critique about details or the whole concept, as mentioned i have never worked on this type of grinder.
this must be the larges compilation of belt grinders, btw. i have never seen it mentioned on here:
http://gonza-rytec.rajce.idnes.cz/belt_grinders2/