Many years ago, my brother called me and said he was at a garage sale and they had a 9" southbend lathe for sale and his words "Mint condition". Well, I have heard that more than once in my lifetime only to be disappointed. He said it was from a company that use to repair wood organs and the owner purchased it new. He said they would sell it for $700 and it came with a bunch of tooling. I told him that if really was in that good shape, to buy it and I would pay him back. It also came with the table it was mounted to (heavy metal work bench). I added the quick change gear box and sold the original change gears for more than I paid for the gearbox / screw combination. Easy retro-fit.
So, below are some of the pictures of it. Just wanted to share as most of us love pictures.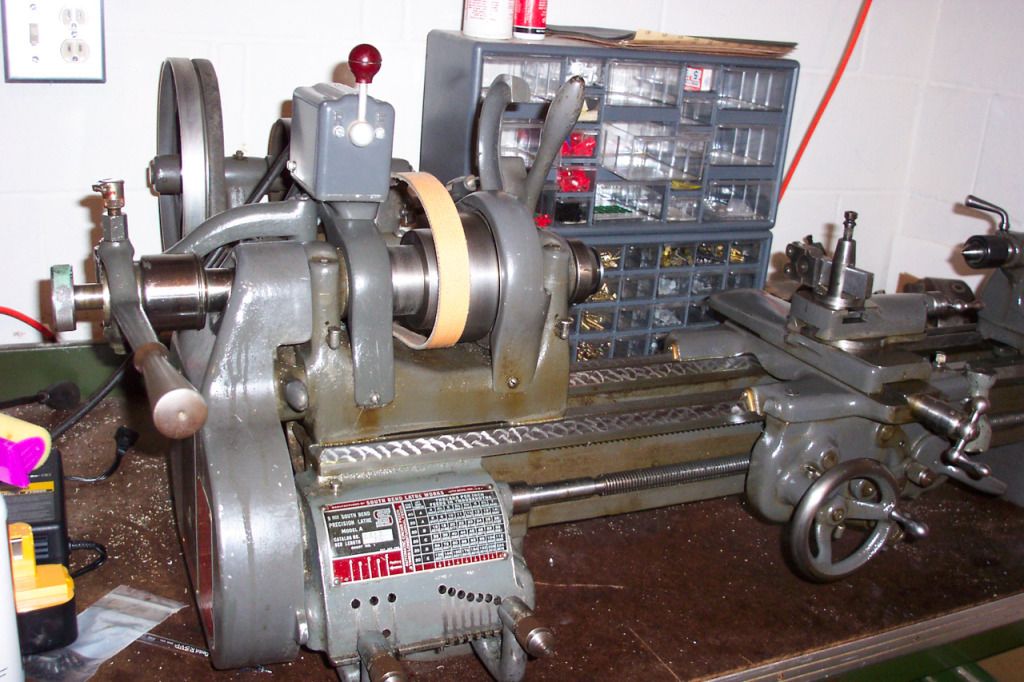 Notice the original flaking this this area. This is up by the chuck where most of the wear is.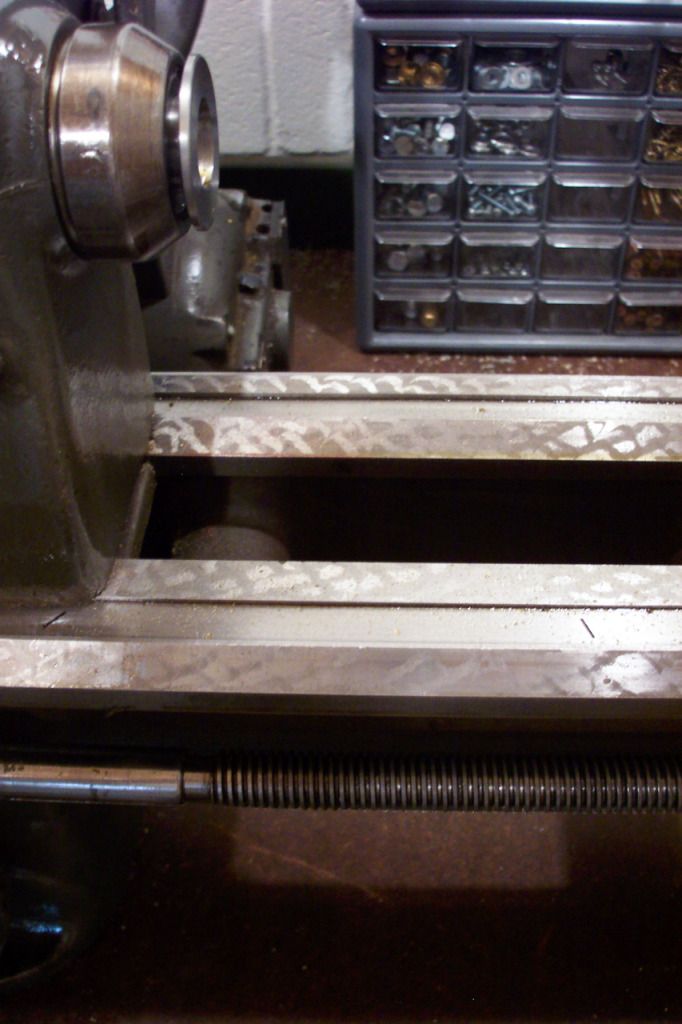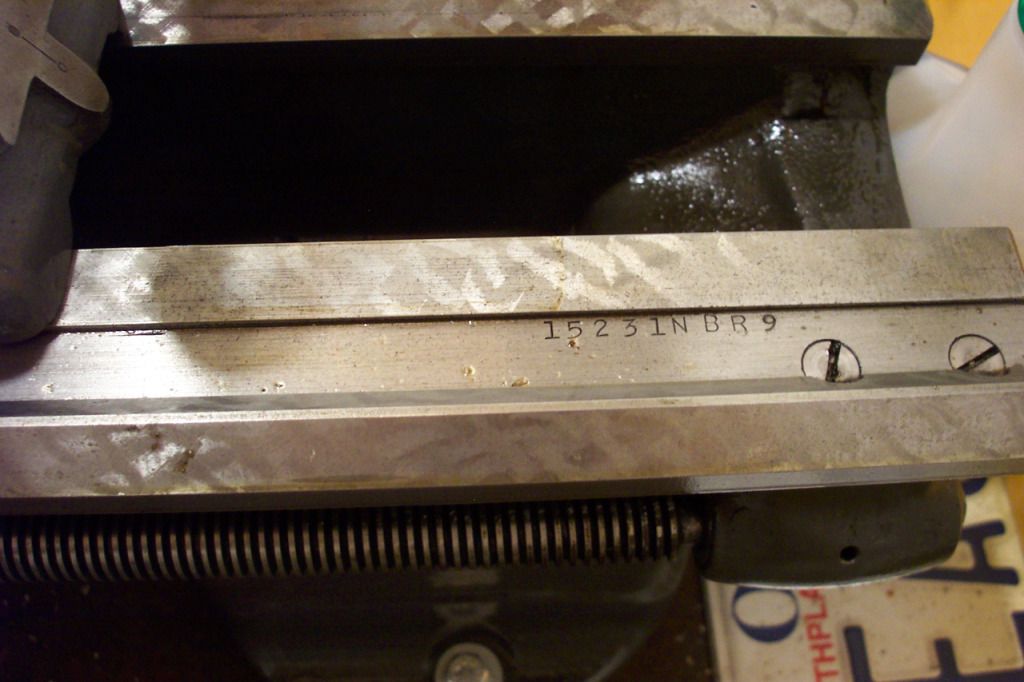 The funny thing is I never want to use it as I would hate to wear it out. This is actually in my will so my boys will get it. The attorney thought I was crazy..