It's a long way from being finished but I decided to start a thread anyway as it might motivate me to keep at it 'til it's done.
The Sherline spindle was picked up cheap on ebay a couple years back to make a 3rd axis CNC milling spindle for the ORAC but it just sat there in the box & the project never got any traction. I decided a lightweight, compact QCTP grinder would be easier to build and more useful.
I sawed the excess aluminum bracket off of it & then milled a dovetail to fit my AXA toolpost. That process was made so much easier by the new DRO on the X-3! It fit onto the toolpost perfectly and the original motor bracket boltholes faced upwards in perfect position to mount the new homemade motor bracket.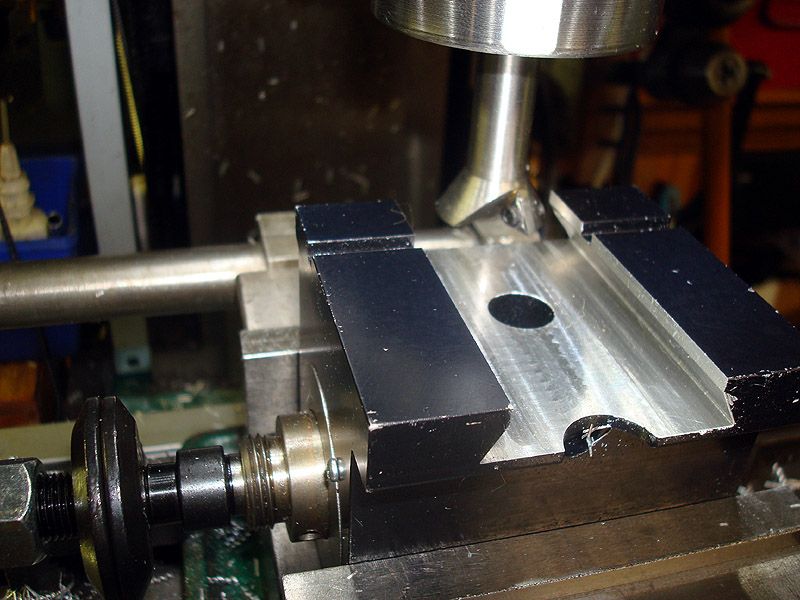 The motor choice slowed me down for a while but I finally decided to pick one via my usual calculating method called "SWACAG". Scientific wild-a$$ cheap- a$$ guess. The LMS cheapo TPG lists a 150W motor so I figured around 200W would be about right for me. Originally I was enamored with the big brushless model motors but they're a bit pricey when you figure in a controller. I ended up with a 150W (advertised) 24VDC scooter motor off ebay for $32.50 shipped. I took it apart & milled in some cooling holes in the endbells & mount bracket & machined up some pulleys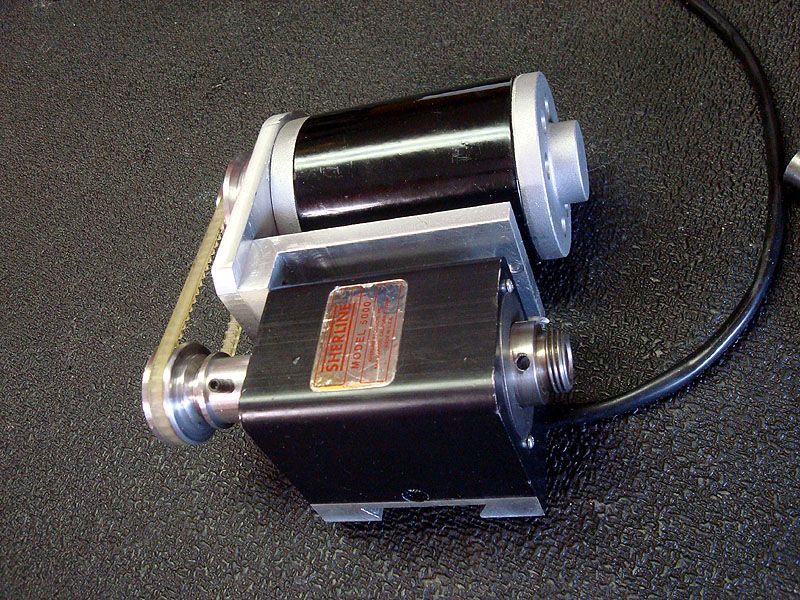 .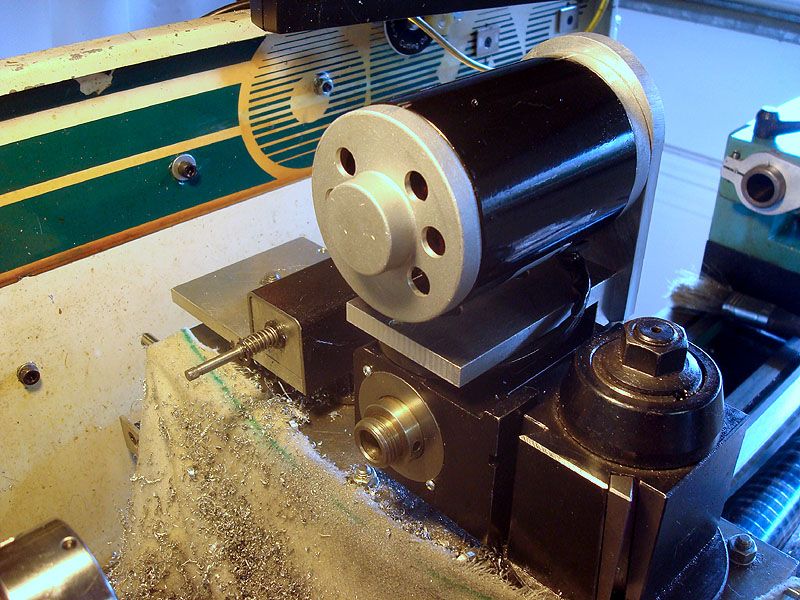 The first powered tests were very disappointing; it didn't put out enough power to even start itself up in the higher speed pulley mode even wide open at 33.5V out of my homemade power supply. Hooked up an ammeter in series last night & quickly found it was only seeing 2.2 amps from the power supply. Bummer!
Woke up this morning thinking about the oddball 36V KB speed controller's plug-in horsepower resistor & when I took a look it was a only .1 ohm (1/8 hp) value. I have no idea what the correct value should be with this one since it came with a Peco add-on board that was designed to run on 36V. I changed it to a .025 ohm (1/2 hp) resistor and it immediately woke things up. The motor started up with authority and I could load it down with a rag to 6.5 amps. About 200W if my cipherin' is right.