I need to interface a small DC gear motor to the end of some 1/2in solid steel round stock which is part of a kind of bench top motor dynomometer.
The motor has a square drive "socket" that nicely fits 1/8in square key stock (see attached).
Don't have any means of broaching.
My first inclination was to square up the end of the round stock to fit the motor "socket", with my Bridgeport, until I discovered that the key stock fit the "socket" so nicely as-is.
Now I'm thinking of drilling a hole in the end of the round stock on my lathe, of the appropriate diameter, for an interference fit, and pressing the key stock in and possibly tack welding it.
Can anyone advise of any clever alternatives for mating the 1/2in round stock with the 1/8in square key stock?
[IMG]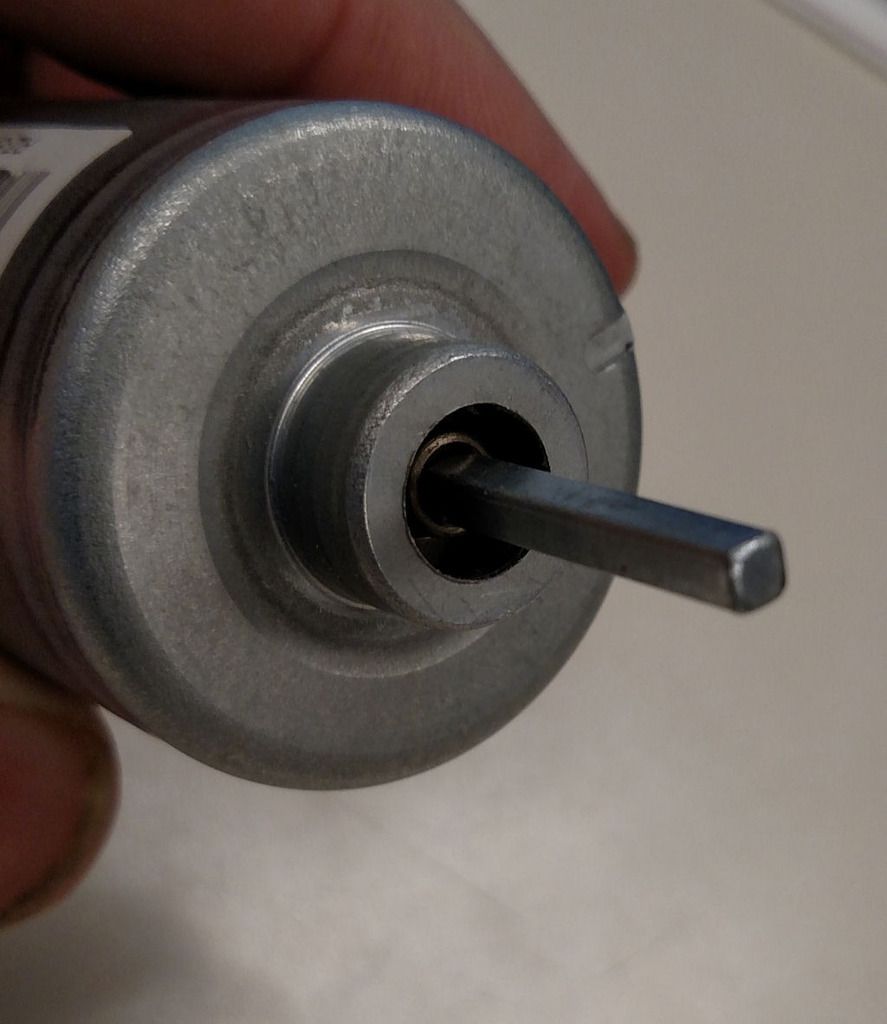 [/IMG]