So, I inherited a Vertex collet system, honestly don't much need it, but one of the holders has some obvious issues. Looks like a collet spun and galled up the taper in the holder, probably the 1/2" collet as it was galled up inside too.
I'm thinking the easiest way to fix it would be to stuff the holder in the spindle taper (it has the correct MT3), set the compound to be slightly steeper than the collet taper, and have at the galled part with a carbide boring bar. That will eliminate the galling on that particular part of the taper, letting the collets register further down.
Tell me if I'm wrong before I start. Lots of pictures follow:
The set, with the problem holder not shown: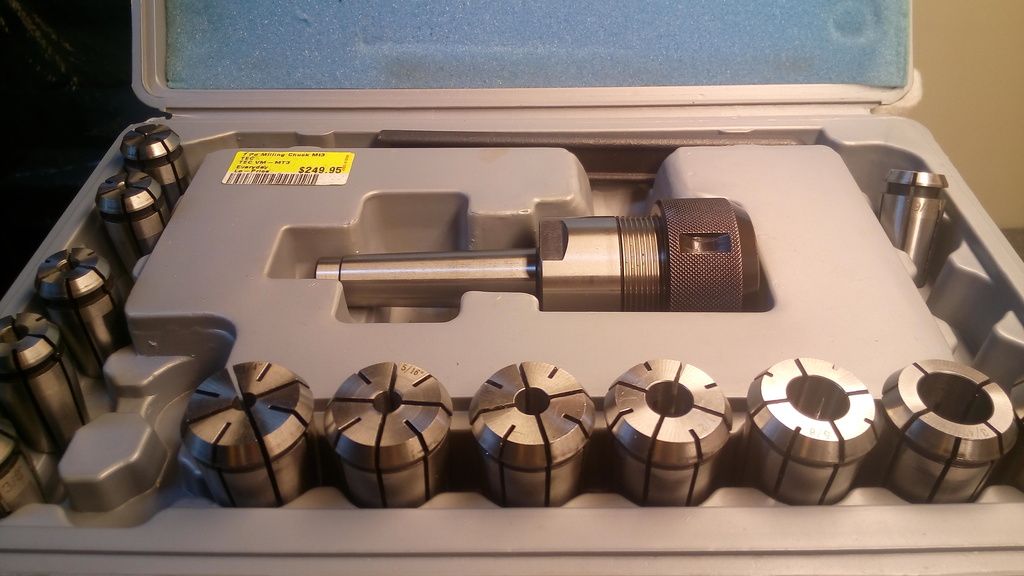 The good holder, setting a reference: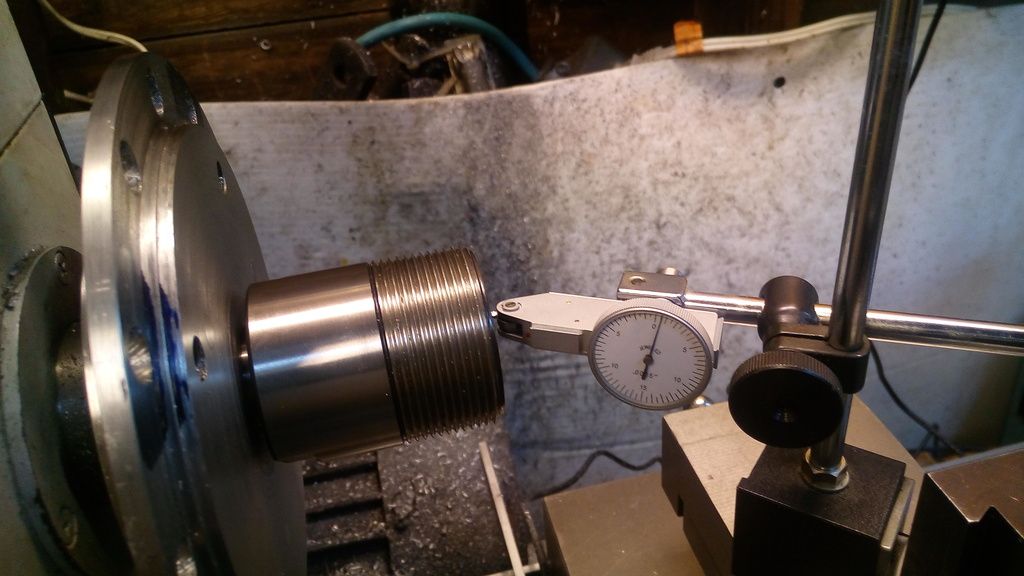 Method: I rotated the spindle by hand, found the low spot, then moved the cross-slide to set the test indicator to 0. Then I rotated to the high spot, as shown. Not bad, at slightly over .0005" (according to my cheap dial test indicator).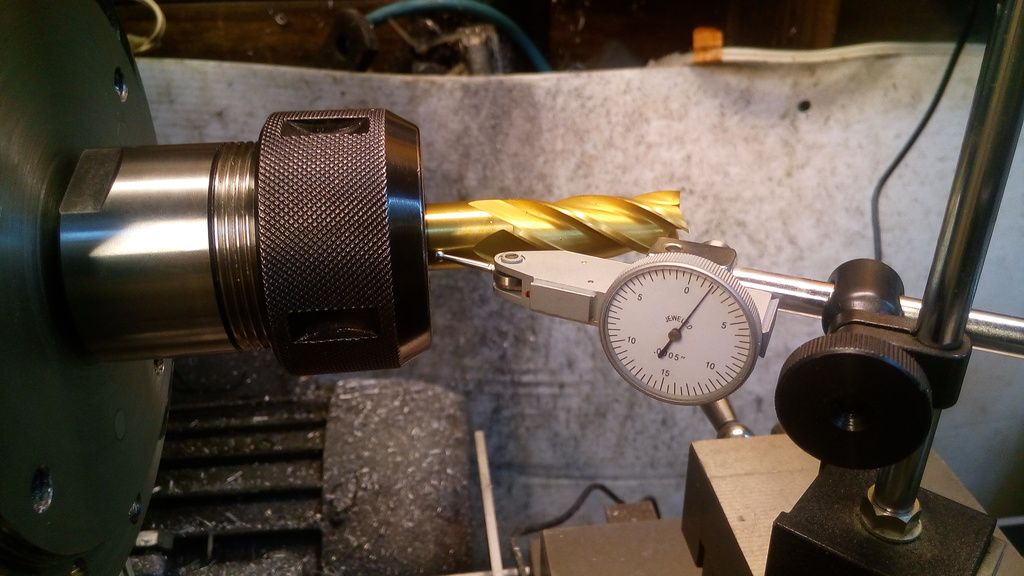 Indicating off a 5/8" endmill, had to go off the TIN coating but still not too bad, for what it is.
Next post for the problem holder...