Hey all,
So I have taken up some simple furniture making as a hobby, I have always used wood in the past to make everything, including legs. This time, I wanted to try my hand at shaping flat bar for desk legs. The shape I was going for is this: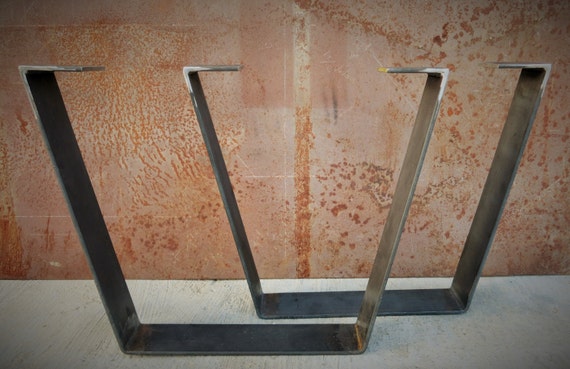 I need the metal to be 8ft long in order to complete it with one piece, and the only type found at my local Home Depot or Lowe's Home Improvement is 1/8in - 8-ft x 2-in Aluminum Metal Flat Bar (
http://www.lowes.com/pd/Steelworks-8...at-Bar/3058163
). All other types of metal they have comes in much smaller pieces and I am not sure where else to find it. I was planning on putting it on a clamp and hammering it into shape while cold.
My questions are:
1) is Aluminum good for this application? I was told it may rip or even break.
2) is that the best method to shape it?
3) is 1/8 thick strong enough for this application?
Thanks for any and all help!