OK had a bit of time tonight but fast forward a bit as I was driving home afterwards I realised why this is a helical gear. The drive is take from the feed rod by a sliding worm that can select either sliding or surfacing feeds, so the helical is the angle of the worm, Duh !
First start pic, nothing different from the other day other than I have found a bronze ring that will fit.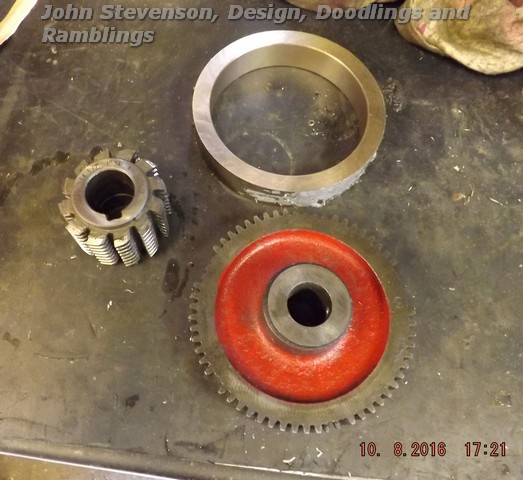 One thing I have done is tapped a hole in the gear so I can fix it to a mandrel, the screw can be discarded afterwards.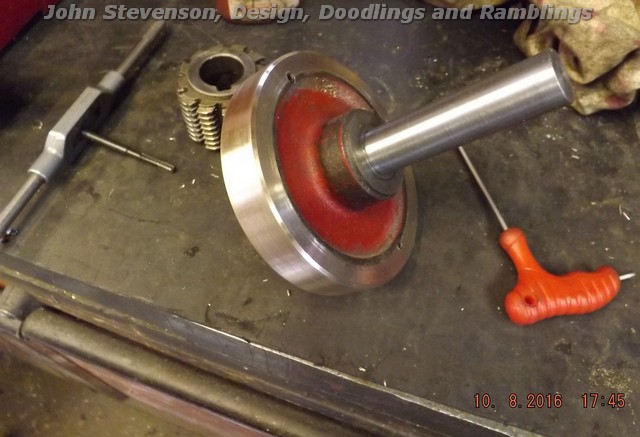 Gear turned down and ring pressed and loctited on and a couple of tapped drive screws fitted for added safety.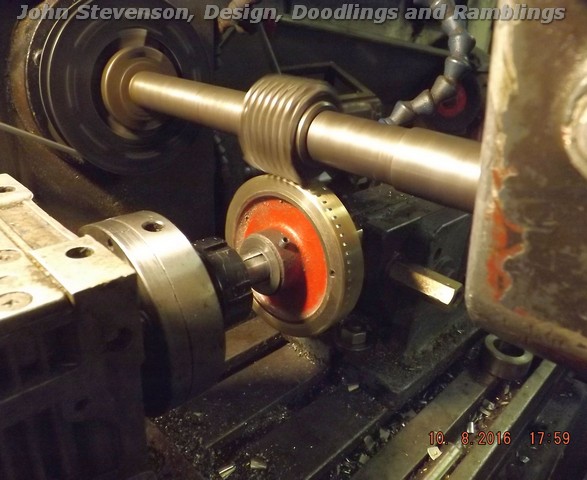 Blank mounted on the hobber, head set over to 2 degrees and bed set over to the lead angle of the hob. Just touching on the blank at this point so I can zero the knee and apply 0.135" depth of tooth cut.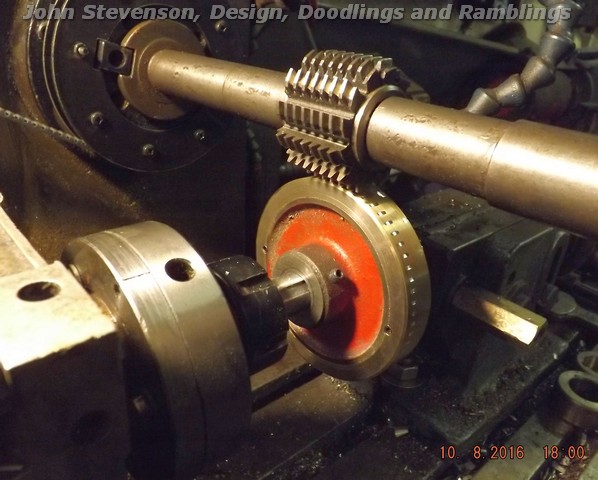 Better shot of the hob in relation to the blank, just needs the feed adding and we are ready to go.
Continued due to image limit.