needed to sharpen some machine reamers, and have not made the planned pieces to complete the grinder tooling yet. So made up a bit of a kludge, but it works.
may as well say I am aware that drill chucks are not generally very accurate.... I checked this one.... only a couple thou out at the end of the reamer, no matter how I put the reamer in, so it is good enough. Nice, because it already had a shank, so I didn't need to make one.
It's on the old Greenfield base, still using the Dumore TPG as a head.
Shank turns freely, except for a light wave washer spring holding it back against the front "bearing" on the block. Finger hits under the flute to set the position to get the relief on the grind. In this position, it is actually grinding "onto" the edge, as opposed to "off" the edge, so no stoning needed after to remove burrs.
What looks like rust on the reamer is a reflection of a light that is above and to the right of the camera. I turned it on as a side light, and it had not warmed up to good color temp when I took the pics. Pics are after I finished the last one, and had popped the belt off to relieve tension.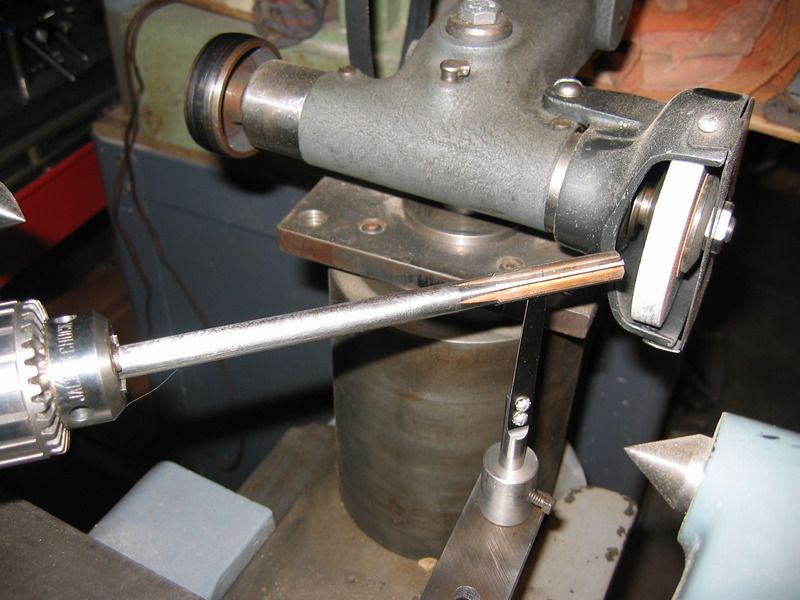 The Greenfield base with extemporized head.....