Hello all, I just had an atlas 7B shaper follow me home....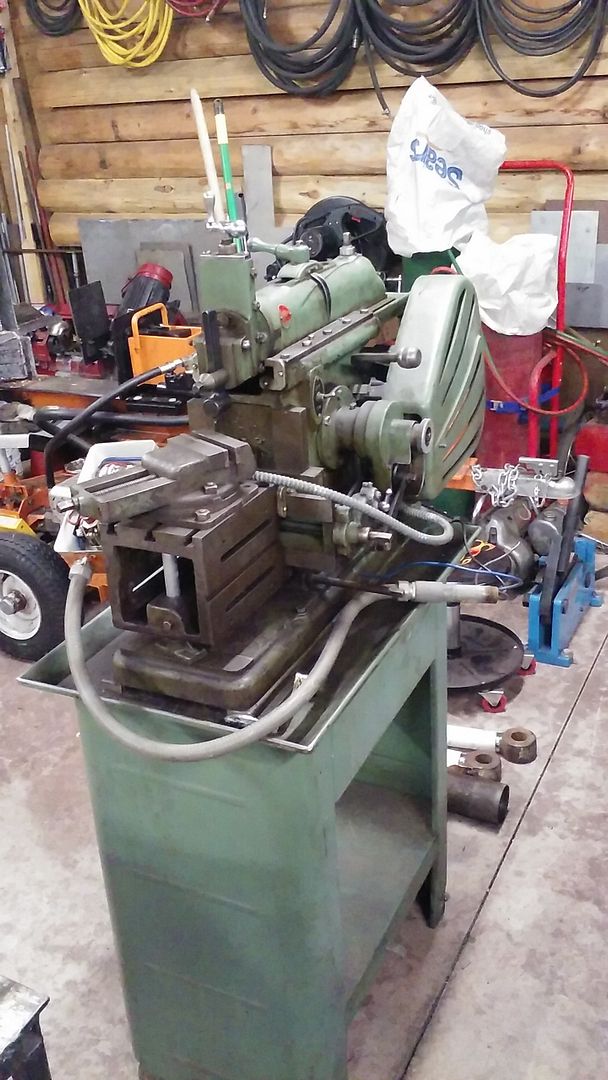 It was wired for 3 phase using a phase converter. The motor on it is the origional atlas 1/2 horse 3 phase.
My problem is that the previous owner did not know what voltage his phase converter was working at. The motors name plate, see below, says "208-220/440"
thus I dont know how its wired, see below.
I will be using a VFD that puts out 208 three phase. Is the wiring correct or what do I need to change?
There are 4 wire nuts, nine atlas wires with colored bands and metal ident numbers, and the three modern plastic coated wires supplying the original three phase.
First wire nut: atlas wire-light green band #4
atlas wire-yellow band #6
atlas wire-no band #5
Second wire nut: atlas wire-black band #1
atlas wire-green band #7
modern plastic wire white in color to three phase
Third wire nut: atlas wire-red band #8
atlas wire-brown band #2
modern plastic wire red in color to three phase
Fourth wire nut: atlas wire-blue band #9
atlas wire-white band #3
modern plastic wire black in color to three phase
I can only assume that voltage changes have to do with the wires in the FIRST WIRE NUT?
Please advise...