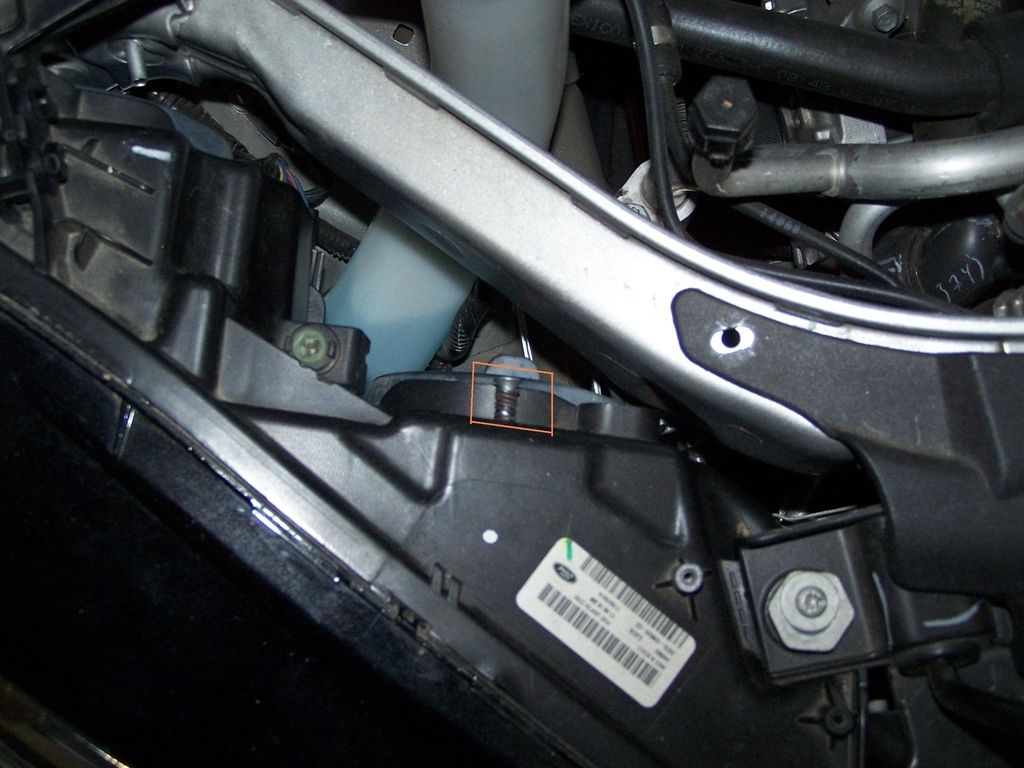 Smacked a small deer last night, then noticed R/H headlamp was 'looking' down at the road. This morning unscrewed, removed, backed off, whatever, 23 fasteners of all sorts to remove the sealed, fancy, projector type headlamp module. Appeared the vertical adjustment system had become compromised and a complete headlamp module would be required from Ford at 455 bucks versus 234 for aftermarket module from Rock Auto.
A 1/8 in. dia. hole was drilled in the backside of the module case, then a 1/16 inch dia. target starter hole in the top of the hinged frame which mounts the projector eye and the conventional reflector. A long deck screw was installed, facilitating the vertical adjustment of the headlamp aim. There is no horizontal aim requirement.
Several wraps of bailing wire around the deck screw make for a fine, final adjustment.