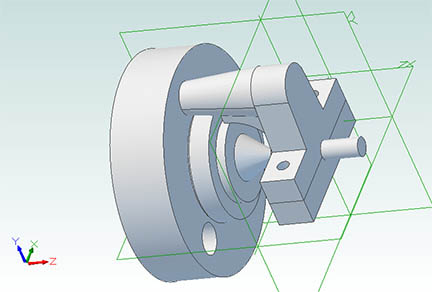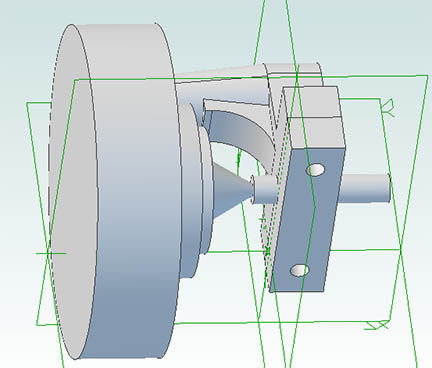 I needed a 10mm lathe dog to turn a pulley on a skinny, 10mm arbor.
Made the arbor, supported on centers, glued the pulley stock round onto the arbor (shaft) using super glue.
Only dog I had was about 3" diameter cast iron.
I needed a little one, and didn't want to wait for tool supplier to ship, nor, for that matter, to even go to the trouble to look a part number.
So I modeled up the lathe headstock, less chuck (D1-4), and a dog that would enter into a chuck retainer hole, drew it up using Cubify Design, printed the dog and its clamp. The two holes take 1/4-20 HHMS, taking 1/4" lock washers and nuts.
Place pieces of sandpaper between the jaws to grip the shaft.
Works great.