While organizing my shop I came across one of my first projects. My interest in machining began in my teen years along with other interests, like photography. This was inspired by a desire for a way to tilt my 35mm cameras sideways for vertical format pictures. I made it over 50 years ago.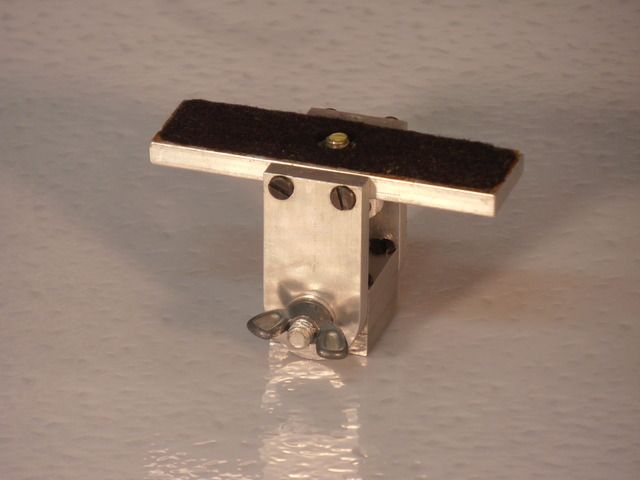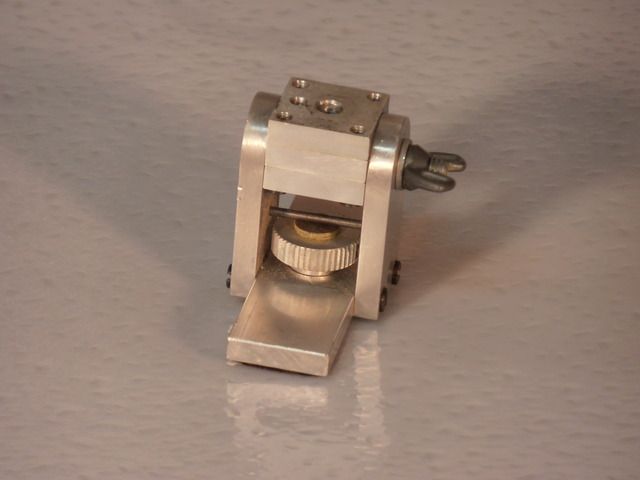 I made it using my first machine, a Unimat. I didn't have a knurling tool so the large knurled screw head was made with the dividing attachment. I cut the Vees at a bit of an angle so it would be easier to loosen it than tighten. You may notice that the base block, which is about 1" x 1" x 3/4" is made up from a stack of three 1/4" thick pieces. I wasn't aware of the various sources for stock metal back then so I improvised with what I had.
When I came across it, I remembered that the eight 6-32 CS head screws had to have their head diameter reduced and there was some rust on them from the years of exposure with no protection. So I took a bit of time tonight to clean them up and blue the heads. I hope they last another 20 years or so. I also cleaned it up a bit.
Here it is in action.
And tilted for vertical shots:
It is still just as handy now, with digital cameras as it was with the 35mm film cameras. And it may be inspiring me for another photography related project.