I whipped these up today after seeing Tom Lipton's blog post about them;
http://oxtool.blogspot.ca/2013/01/fo...ft-covers.html
His is a four-jaw, but I did it up for my 3-jaw for holding softer parts.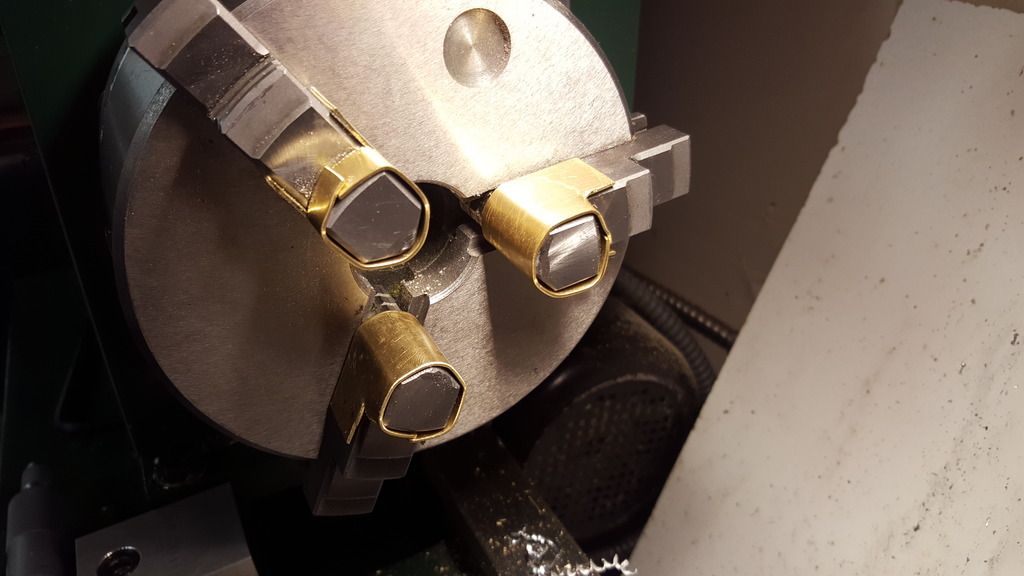 Chucked up some 1/2" drill rod tight to check runout, with the covers I got 8.5 thou and without covers I got 1.1 thou. Poo.
Not sure what I can do to make them better? Not really sure why they're so off either, since I figured this would be a best case by tightening it down on a hard rod to try and press out any irregularity in the bends or any gaps between the cover and the contact face of the jaws.
Maybe Tom's 4 jaw is a key requirement to solve the issues.
Anyone have any tips for how to get better performing jaw covers?