I'll soon be drilling & tapping a ton of holes for mounting the THK linear rails on my new CNC project. I don't have a mag drill so I came up with this rig to help out.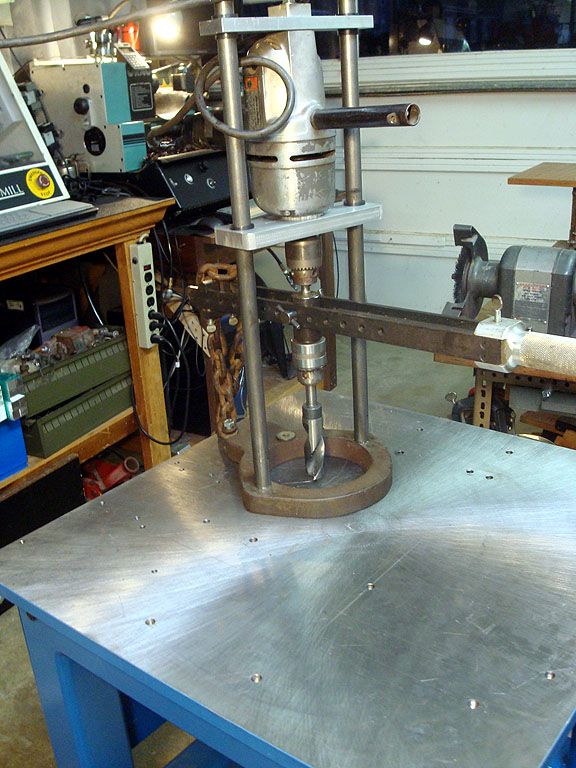 A friend let me borrow his lever-assist safe drilling gizmo but it wasn't designed to keep the drill truly vertical. I was afraid the drill would move in an arc so I made up a guide stand by modifying an old British Leyland screw press I had squirreled away with some longer rods and 2 acetal bushed aluminum plates to attach to the drill. He also let me have a 12V electromagnetic security door lock. I ordered another one from ebay for a total of (allegedly) 1200 lbs. clamping force. The E/M's won't be used to anchor the end of the lever, just to solidly clamp the base once the hole position is located. A chain either wrapped around or bolted to the table at the far end of the lever allows applying as much pressure on the drill as needed. The length of lever is adjustable out to about 3 feet.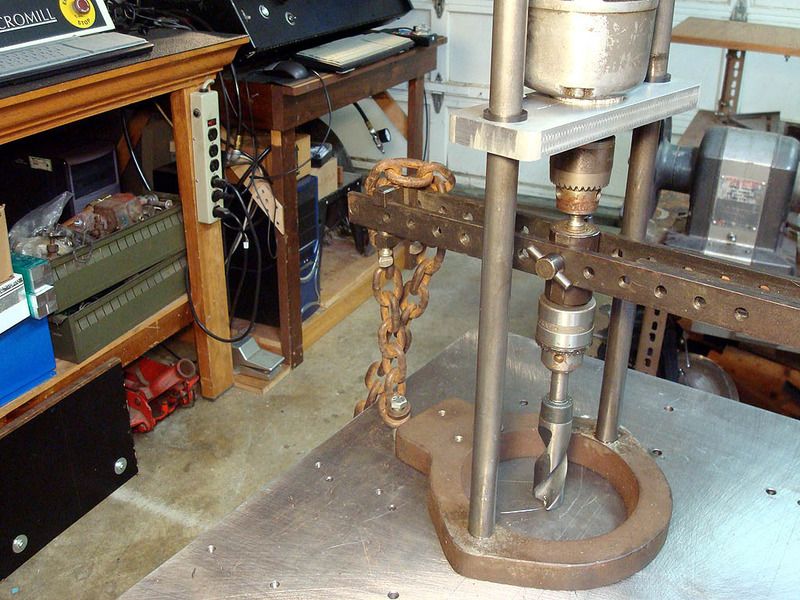 Here's a pic of the parts. The drill spindle was buggered a bit from slippage so I milled 3 flats on it to stop that problem
Here's a pic of the wacky setup I used to mill the flats. Finally found a use for the clamped V-blocks I picked up a long time ago.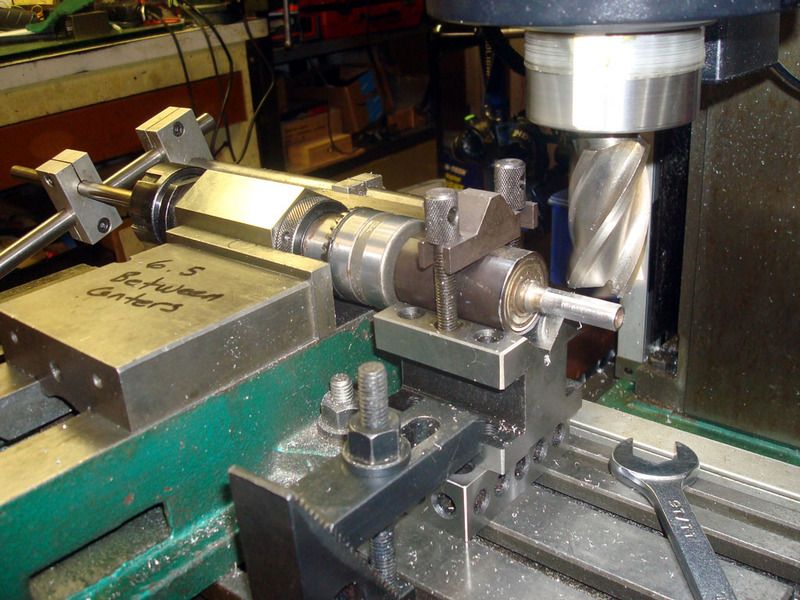 I'll post up some pics of the completed electromagnet lash-up and a report on how it works this weekend. I figured on wiring the E/M's in series & use one of the 24V linear power supplies I have and put it & a switch in a little electrical equip box.