A 6" Burnerd 4-Jaw Independent Iron Body Chuck - Series 34 has one operating screw that is cracked.
The cracks are visible at two of four corners of the broached square wrench socket. They extend from the lip of the mouth down to a depth of one thread. Either it was a simple matter of too much torque applied or maybe the chuck wrench was not fully inserted. Perhaps someone tried to remove the chuck by smacking the wrench.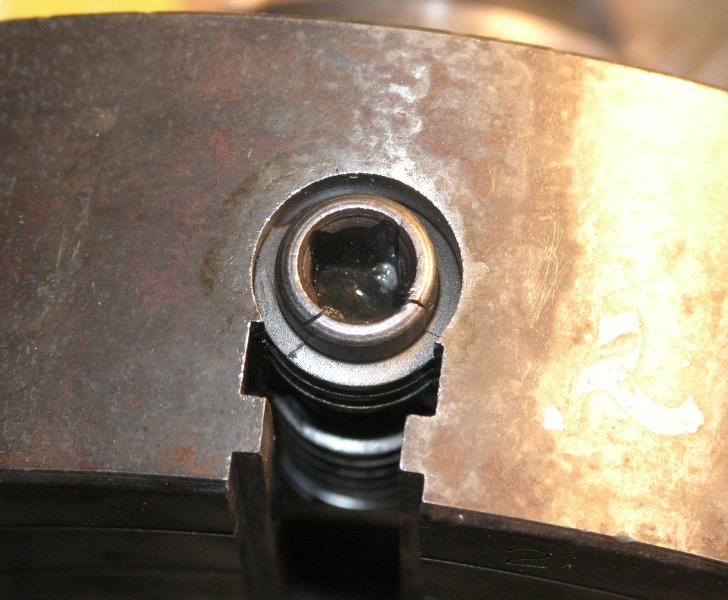 The screw turns easily in the chuck and I have been using the chuck as is since it arrived here, taking care to tighten the other screws against this cracked one. While cleaning today, I wondered about repair.
The operating screws on this chuck appear to be staked in place - I have not studied this closely, but I will assume that the stake can be removed. Replacement of the screw seems to be hampered by a lack of a ready source for another one. A repair of the hardened and ground screw seems limited to shrinking a collar over the lip at the mouth and I do not think this would gain much.
Any other ideas?