Last Saturday, at an estate sale, I picked up (just barely) this old vise. It weighs about 85 - 90 pounds or so...haven't put in on my scales yet.
So far I've not found anything in my internet searching that matches this design with the large opening for the pipe jaws, or that matches the logo. So take a look at the pix and see if you recognize it.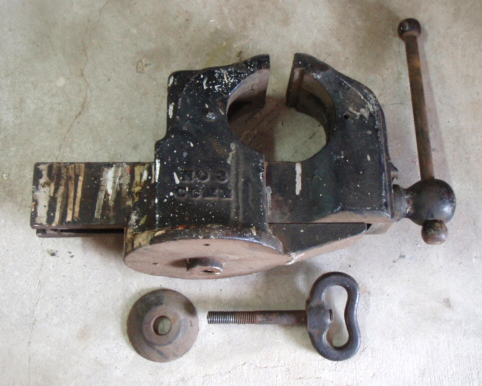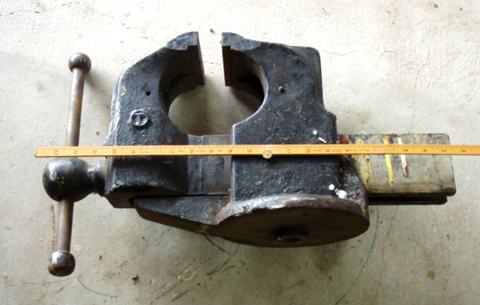 The jaws are about 4-1/2 inches wide, and the opening for the pipe jaws is about 4-1/2 inches diameter when the top jaws are closed. It's about 22 inches long.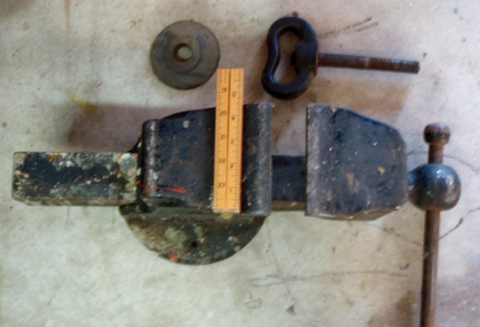 On one side is says "NO 3" and "COMB." I'm assuming the "COMB" stands for "combination." On the other side is a logo consisting of a "T" within a circle.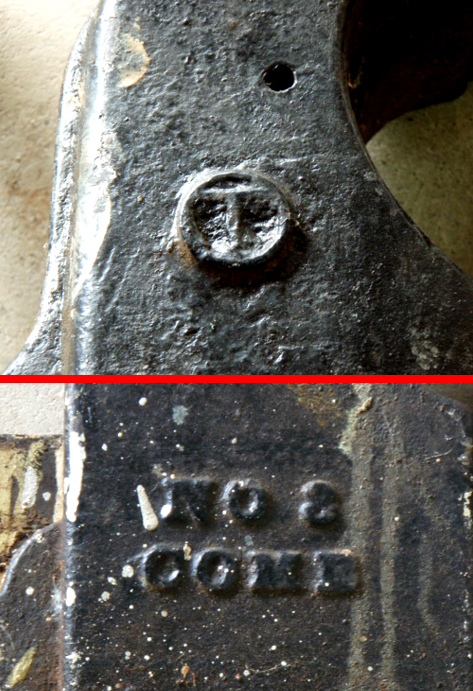 Any ideas?