As usual, yet more tools had to be made to make another new tool. The center punch marks for the new CNC mill THK linear rail mounting holes need to be as accurate as possible. A job for custom made punches with a close fitting O.D. and the angle of the point being a little shallower than the drill to promote self centering.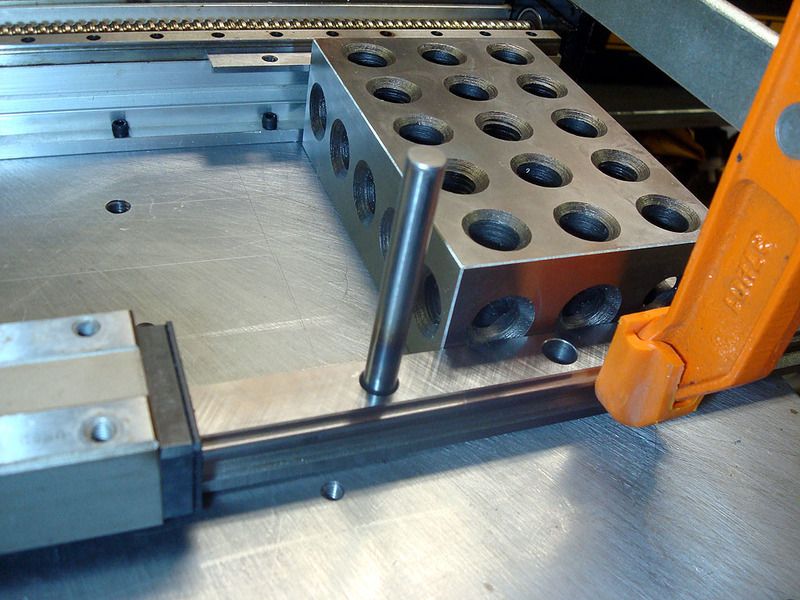 Eureka! A great use for the modified Darex grinder project posted earlier.
http://bbs.homeshopmachinist.net/thr...ghlight=stroke
Here's a pic of the 1st 2 punches; others will be needed as the project progresses. They worked perfectly and the method will be used often in the future. An appropriately sized piece of O-1 was turned to rough size, heated as hot as possible with a propane torch & plunged into transmission oil. (Another post is coming about that near disaster.) The O.D.'s were ground to a close fit & the point angles ground to a bit less than the drills' 135 degrees (about 140.) Conventional wisdom says tempering is needed but 40 holes each without chipping or breaking is good enough for me. They're hard enough that (so far) there's no blunting whatsoever; the points are crisp as new!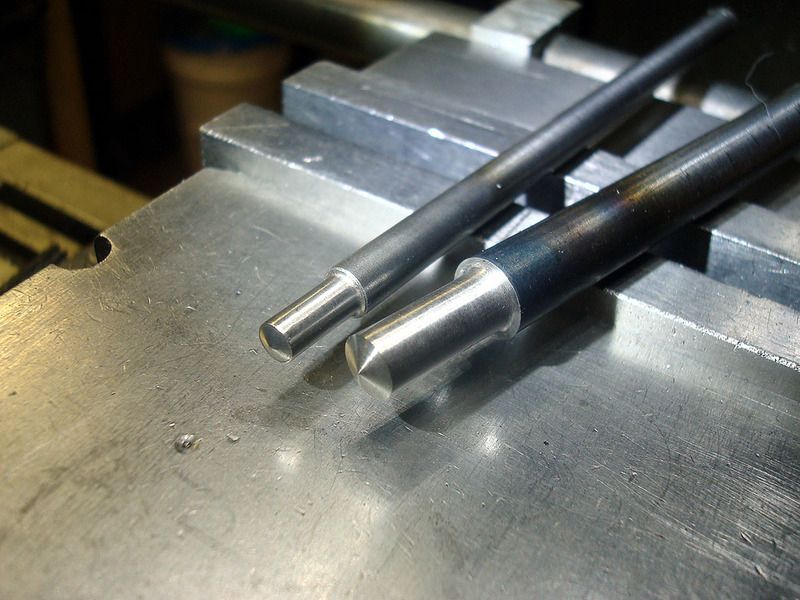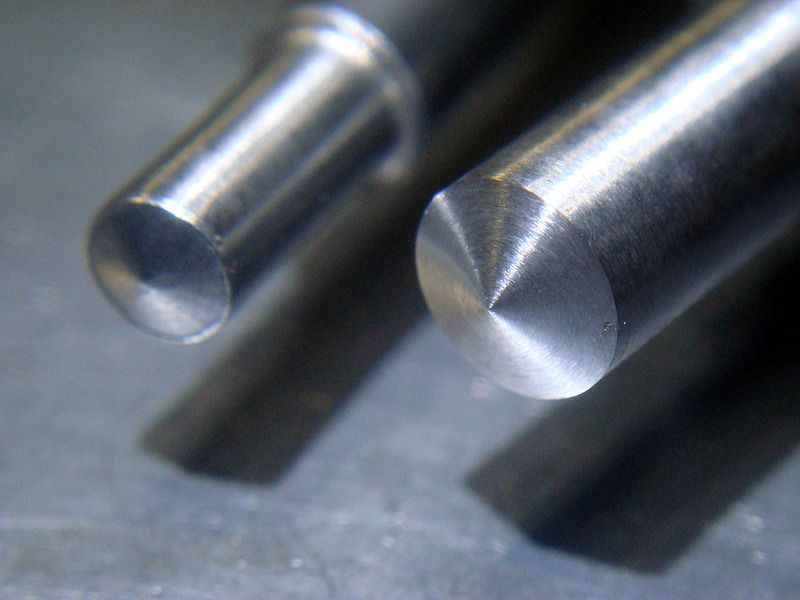 Here's a close-up of the punch mark. It worked perfectly to help the drill/stand self center on the spot before drilling. Can't get much better than that!