G'day, here's some pics of my 70 yr old Australian made 8x17 and rear mounted quick change tool post.
I wasn't as stoked with the rear mounted part off blade holder that came with the lathe as I was originally.
I didn't like its lack of practical height adjustment, so I searched the net for ideas, but nothing jumped out at me, plus they all needed a mill to make them, which I don't have.
A lack of a mill probably forced me to think differently to those who had one. What I came up with is a rear mounted quick change tool post. Not only does that give me the easy height adjustment I wanted, but it also allows me to easily remove the tool holder, and give me heaps of room to move. Or I can use different tools back there, a bit like having a turret lathe.
Note how the tool post is hanging off the back of the cross-slide. The base is 1/2 inch steel plate, the tool post sits on two bits of 20mm welded together. The whole setup weighed 6.5 kg's on my bathroom scales.
The two bolts add extra security as I didn't want the tool post to rotate on the centre stud.
The blade holder was a zero rake holder so I cut off the shank and welded the blade holder to the tool holder for a 4 degree positive rake.
I've had a play, and it is very sturdy.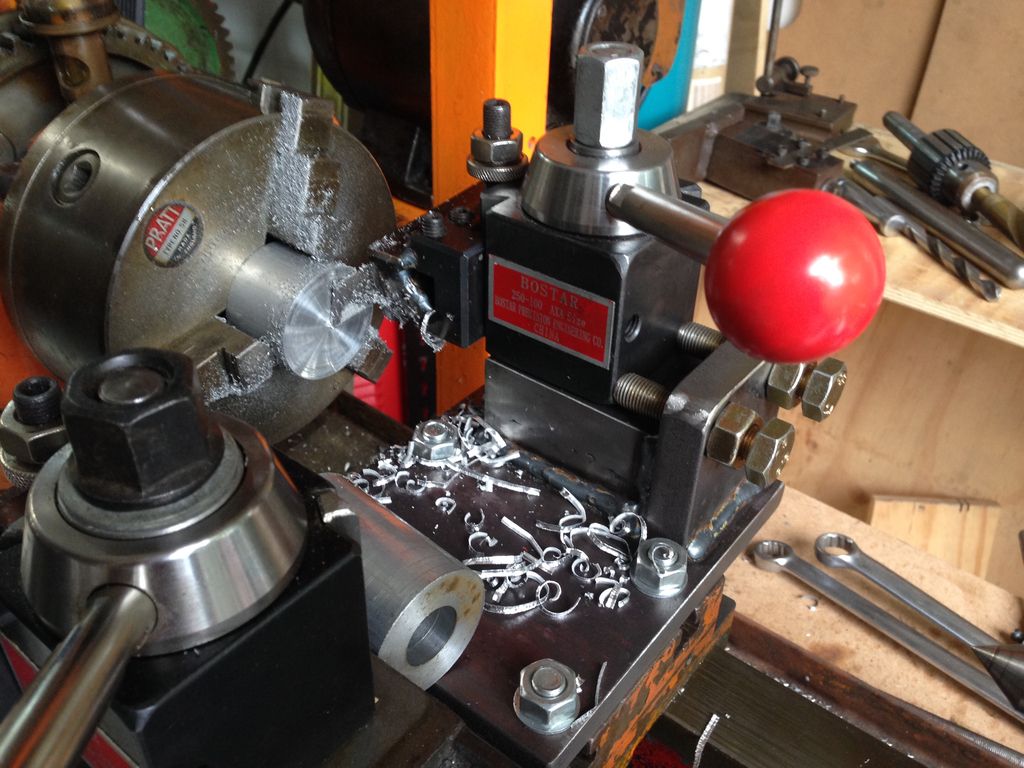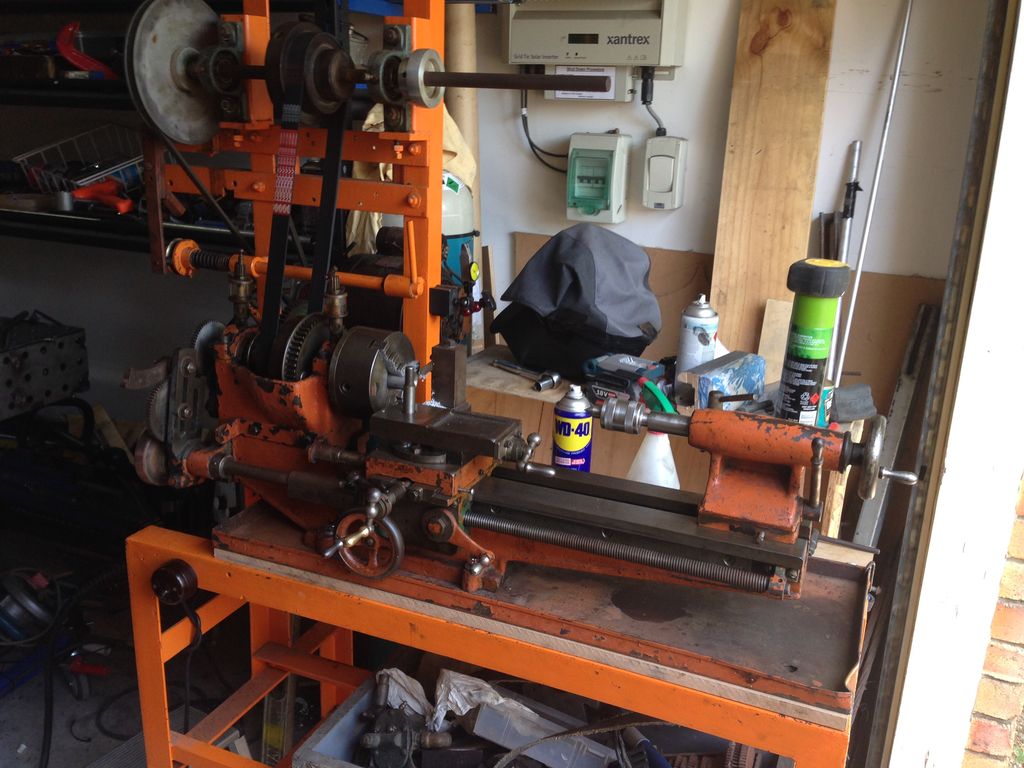 I really like the cantilevered bed, it gives it a watch maker lathe feel about it
I picked it up from gumtree for $700 apparently back in 1948 a brand new one was worth 115 pounds. They were made in Sydney from as early as 1939 to the late 50's, I don't know the true age of mine, but I like to think of it as being 70 years old, which is about the midway point. The badge on it is "New Gregco" which were made by "Blackberry and Austin".
It's a beautiful little machine with a centre height of 4 3/16-inches and a between-centres' capacity of 17-inches, basically a 8x17.
Despite being smaller than my 9x20 (soon to be moved on) Chinese lathe, it is considerably beefier in many aspects. For example the cross-slide dovetail on the New Gregco is more than twice that of the Chinese one. The compound dovetail on the New Gregco is actually wider than the cross-slide dovetail on the Chinese one.
Here's a comparison of the two compound rests.
Check out the simple belt tensioning device, the weight of the beefy old 880 watt motor is what provides the tension.