I've been installing rollers on the infeed/outfeed arrangement our local steel supplier uses to cut metal to length. The twelve ten-inch long rollers are made from 1 1/2" schedule 40 pipe with a bushing on each end made from 1 5/8" round bar. The supporting shaft is made from 3/4" round bar. The bushings are one inch in length.
I wanted to drill a hole in each end of the shaft with a cross-drilled hole for lubricating the bushings, but they assured me they'd never get greased or oiled. I feel like I've got to come up with inexpensive, but long-lasting passive solution to keep some oil on the bushings.
The best idea I've come up with so far is to put several eight-inch pieces of fiber rope inside the rollers, and saturate them with 80/90 weight oil. I figure the rope will flop around as the rollers turn, and some of the oil transferred to the shaft will migrate into the bushings. Will that be worth the trouble? Any better ideas?
Here's the section I'm working on. There's another one like on the other side of the saw. Each section will have six rollers. The beam is 10x14, and it weighs 68 pounds per foot.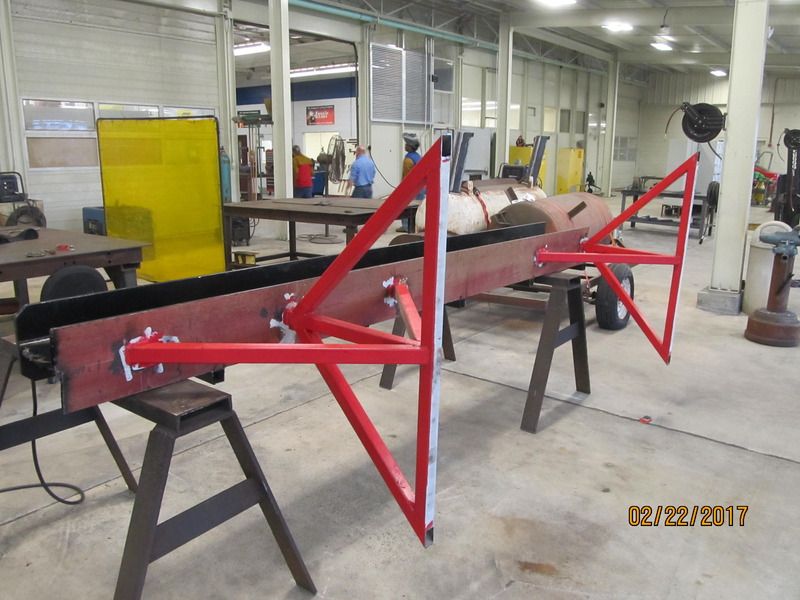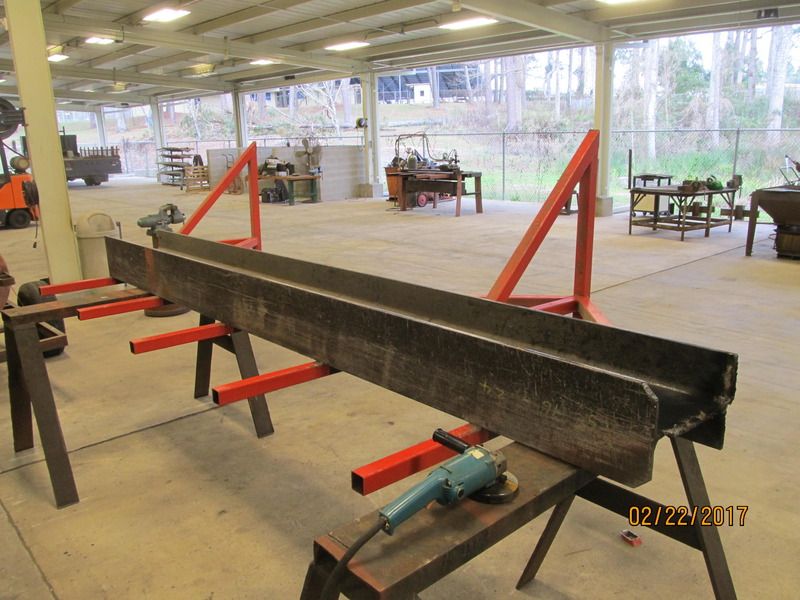 In addition to installing the rollers, I'm shortening the height of the support frames, adding adjustable feet, and adding a fence to keep small stock from slipping behind the uprights. I'm also going to build a cradle between the two pieces to support the saw.
Here's the clamping arrangement I used to set the rollers 1/4" above the top of the beam while welding the shaft supports in place.