I have had a continuing project to tool up the turret attachment I have for the Logan. This is the latest installment, a knee tool.
It's a plain outside turning tool. The two setscrews on top over the tool hold the tool in place, and also, by means of the pivot pin that the tool balances on, adjust the exact height of the tool edge. Another screw arrangement on the far side pushes the tool in or out as a fine adjustment.
The screw over the hole in the face in front of the shank is to clamp a drill, centerdrill, or similar tool to work on the end of the part being turned, in the same operation as the OD turning. Such a tool would be mounted in a split bushing.
I may make another one of these, It is usefiul to have more than one as there may be two diameters to turn to.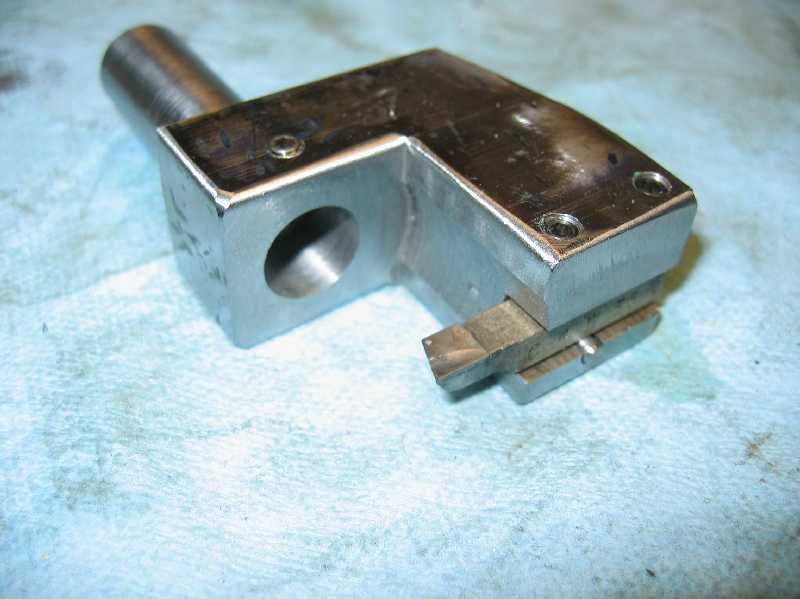 In answer to the inevitable questions:
1) the nicks and so forth were on the outside of the stock, which was just big enough to use. I could not (didn't want to) cut off enough to eliminate them, and I actually don't really care.....
2) No I do not have an ebay account. Besides, it's much more fun to make tooling.