Here's all the pieces assembled. The cradle to hold the saw isn't quite done yet.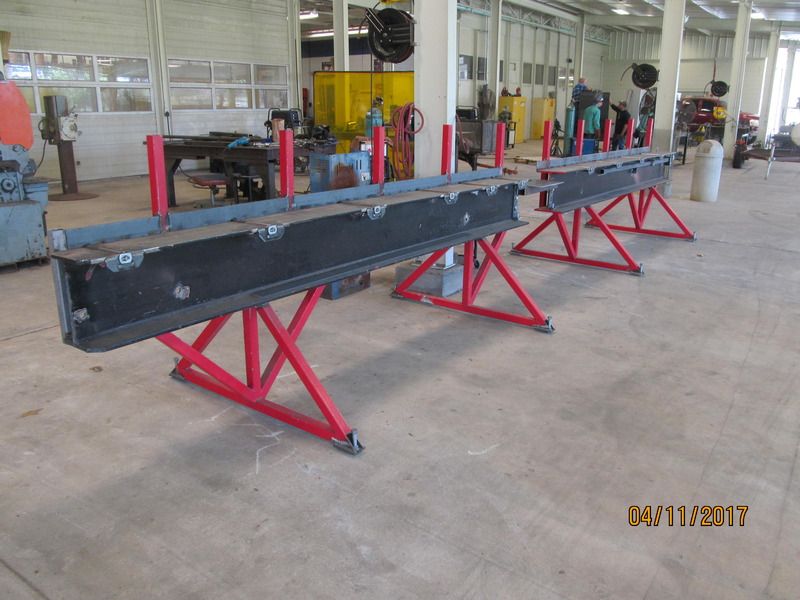 The jacking screws and slotted holes might be necessary if they get a saw with a different table height.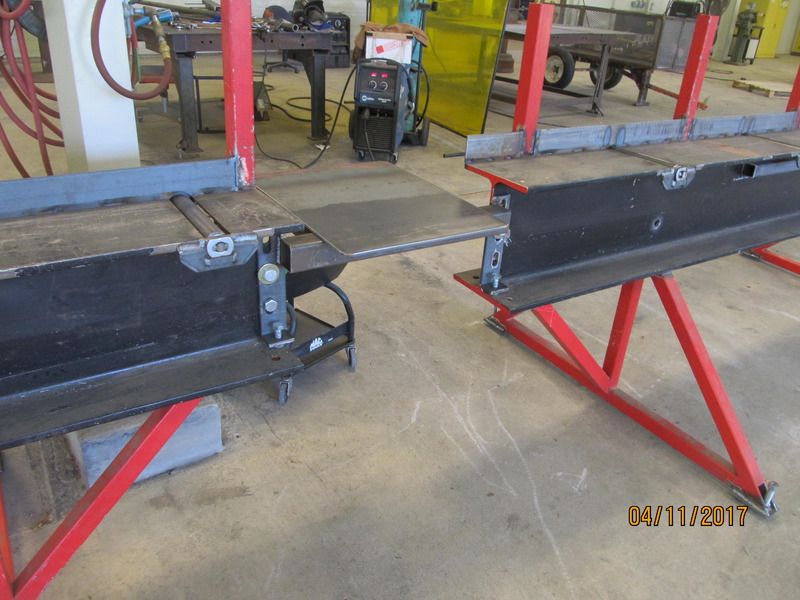 The slide-out extension is really easy to operate with the roller on the end. It will be used mostly when cutting flimsy stuff, but it's built with two pieces of 2x2x3/16" to take a decent load just in case. There's a stop bolt on the back side to keep it from sliding too far out accidentally, but it can be removed if necessary.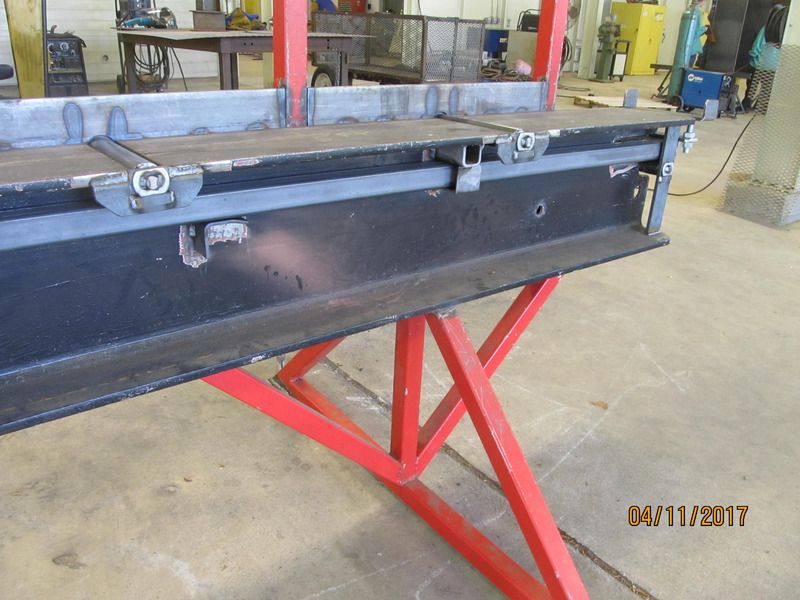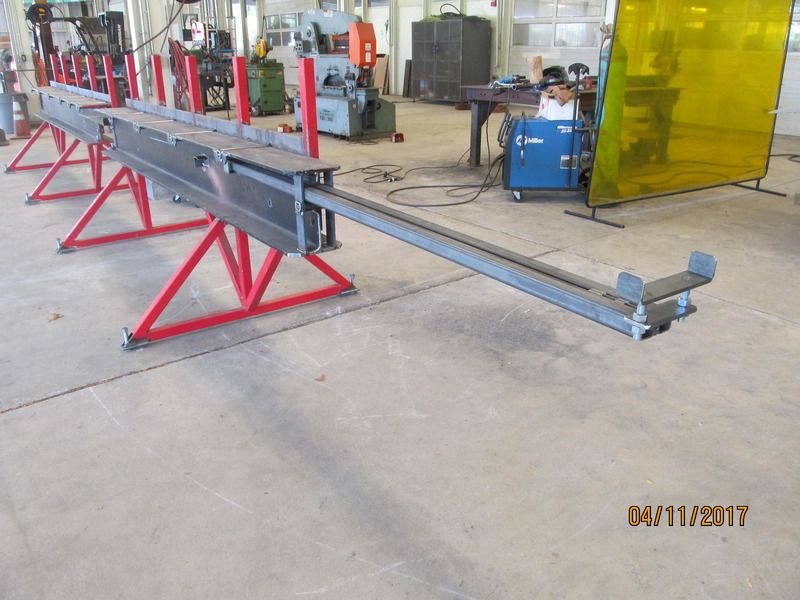 I still need to add some braces to the cradle and some short pieces of angle to keep the saw in place on the platform. I'm also going to put a couple hinged stops along the fence for cutting commonly used lengths.