I stuck a post into a different thread about a tool blackening method I was not familiar with. I found it on another site, and tried it, with good results. It probably deserves its own post, so here it is.
"Oil blackening".
Basically, heat the steel up until it is through the straw, brown, blue, and purple oxide stages, and has turned to a steely gray color. Then drop into oil. Old stinky gear oil, used motor oil, etc is fine and maybe better.
The parts, if heated correctly, will come out a nice black, sometimes with bluish or purple highlights.
The results: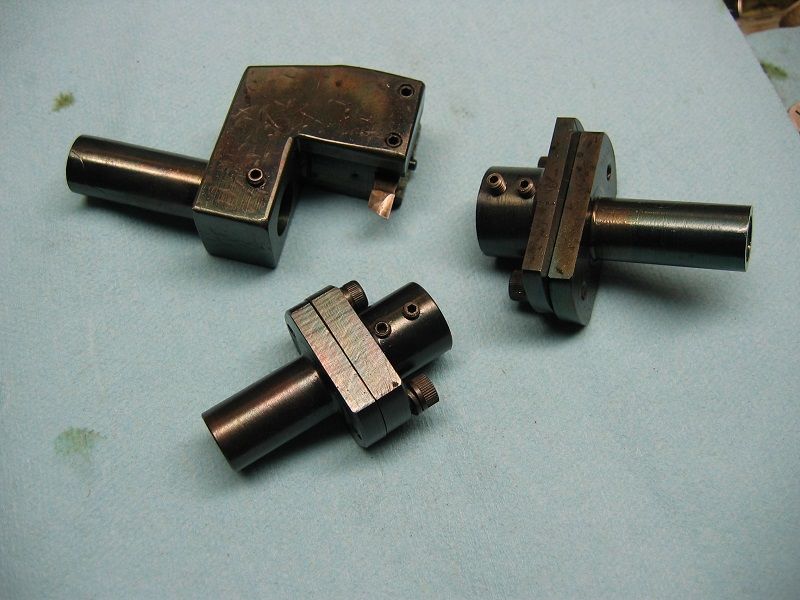 The "before" picture (including some other tooling):