These are my balancing hubs. Still working on them, decided to make a couple more while the process is in my head. What happens is when I part them from the round they move slightly. So after careful measuring and indicating and seeing what is changing and how much I've come to the conclusion that the only way to keep them true is to grind the back side off of the inside recess of hub flange. This is the spot that doesn't seem to move or change after parting.
What I've been using is the round disc in the picture behind the hub. The dot in the center is so I can keep an eye on it when grinding. If the hub starts to slide I'll see it.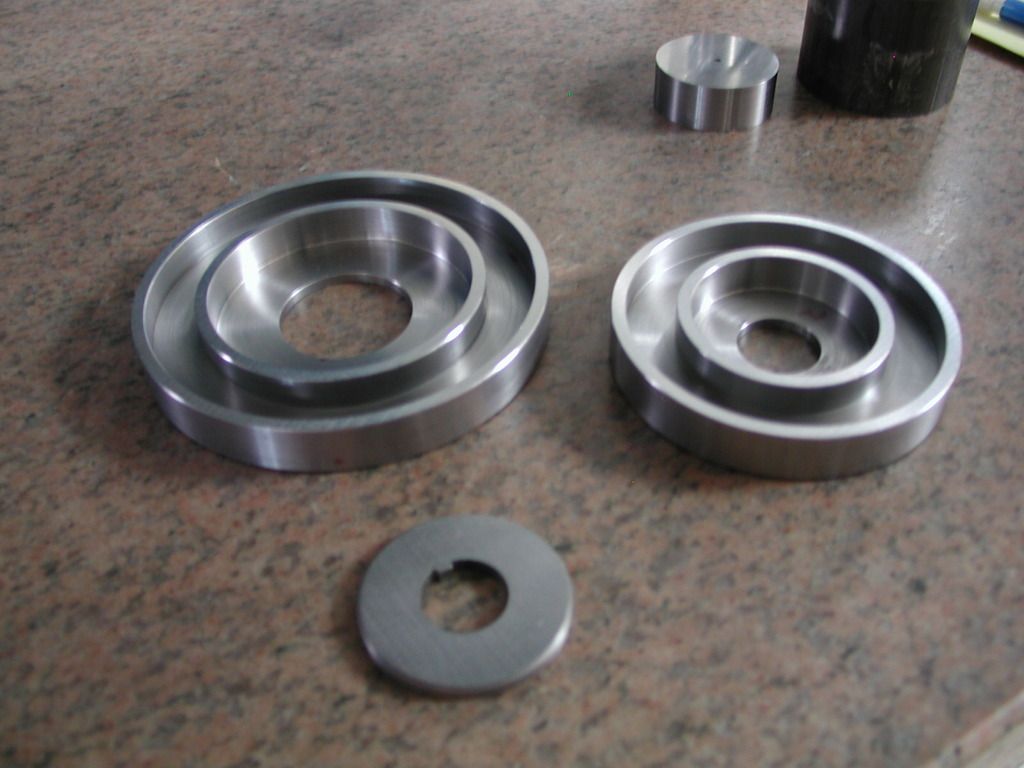 So in order to keep the flange flat the back has to be ground off the opposite side. This is why I need the round magnetic transfer block to set the hub on. Then everything gets trued up from there. Think of the center of the hub as being my datum point.
So far I've just set these on a ground disc. It transfers just barely enough magnetism to hold the hub in place. I have to be real careful. I have one more to do.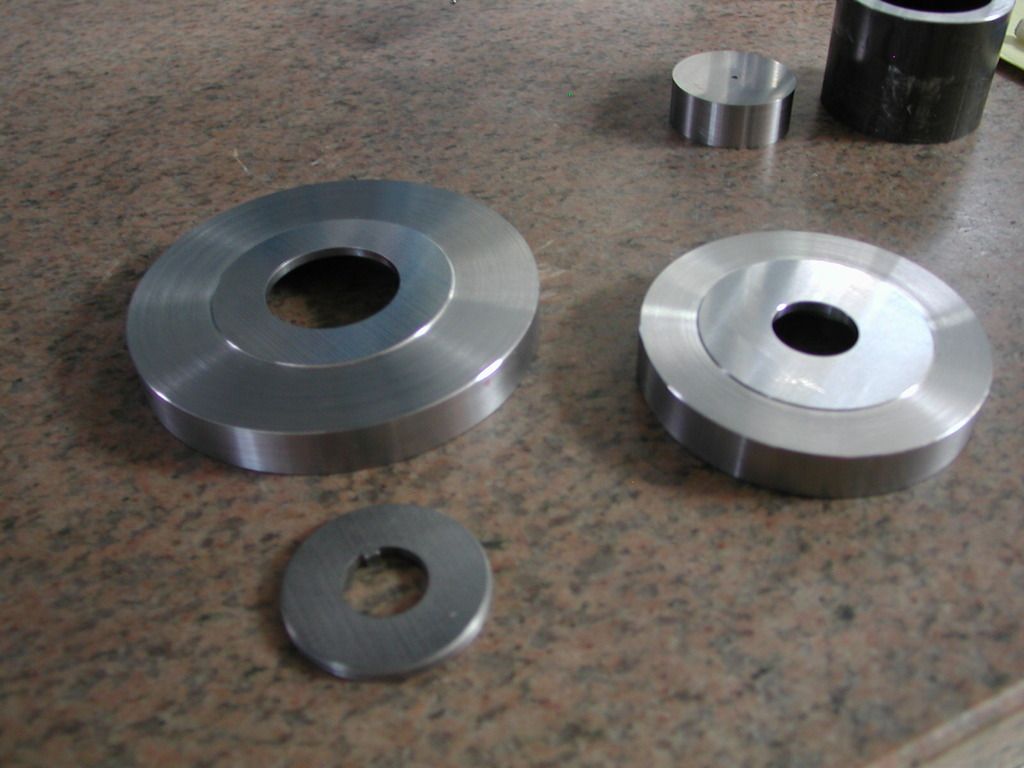 JL.................