I'm using a green LED night light replacement bulb in my shop door monitoring system. It's made to operate on 120vac and draw 0.25 watt, but I'm using a 12vdc wall wart. It comes with a lifetime warranty. The bulb looks like this, but it's green: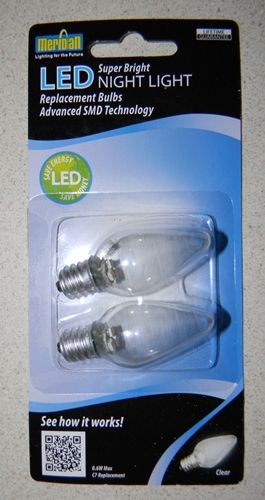 Here are the guts: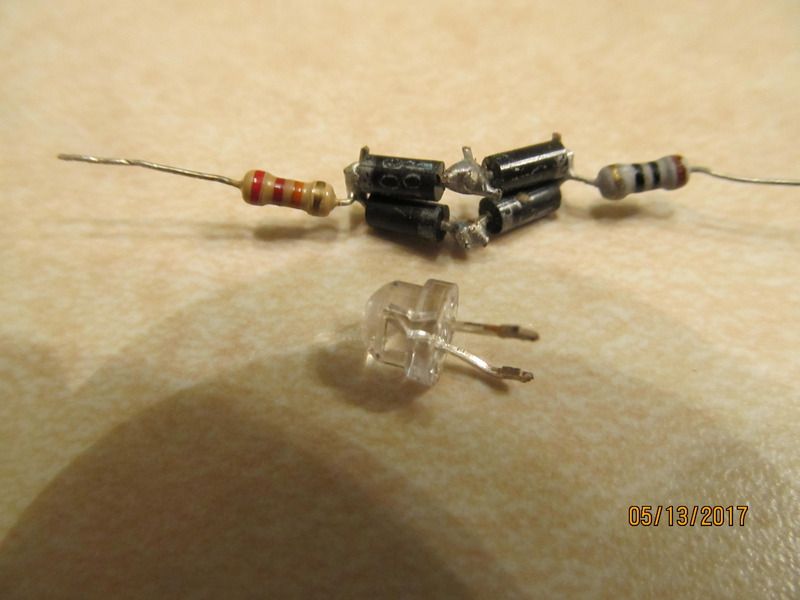 It worked fine for several months, but then it quit. The ohmmeter shows it's open circuit. I thought it would be OK to operate it at 12vdc, but apparently not. It didn't appear to be as bright on 12vdc as it was on 120vac.
What size resistor do I need in series with the bulb to make it last longer?