I built this cart several years ago for our welding equipment supplier. They use it to carry around small gas cylinders.
A year or so later it fell off the lift gate of their truck with a load of cylinder inside. The hinges were ripped off, and the handles were bent, but I was able to repair the damage.
Recently they brought it back again. They didn't want their drivers to have to lift the heavy bottles to get them in and out of the cart, and they needed some tie down points added. So here it is with the new upgrades.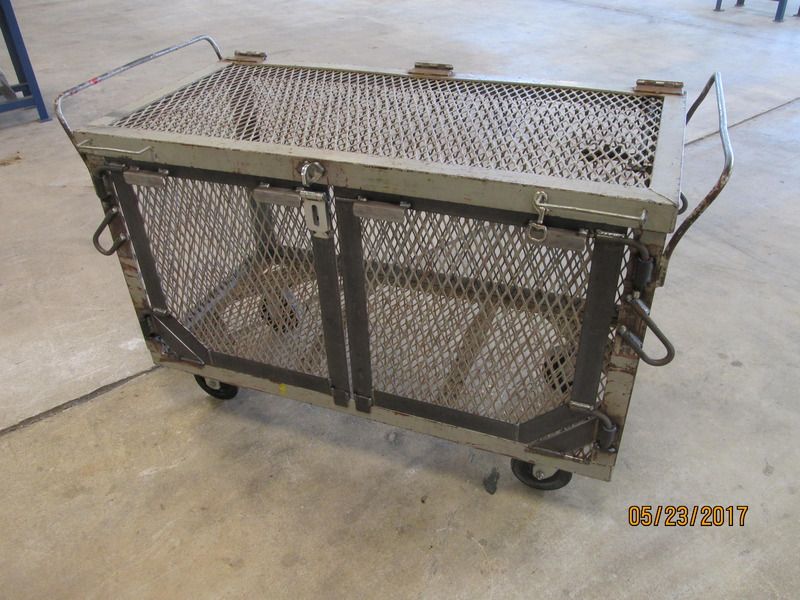 Continued in post 2.